Sister Mavis Jewell Medical Respite Program Opens at St. Mary's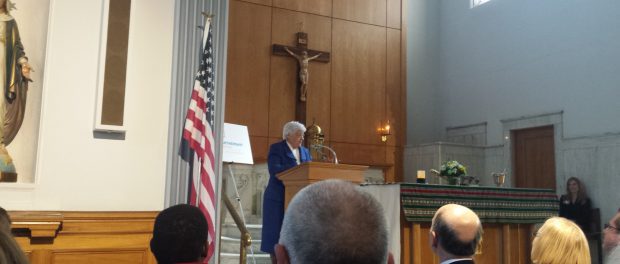 A ribbon-cutting ceremony today celebrated the opening of the Sister Mavis Jewell Medical Respite program, the first medical respite program in the Capital Region.
Led by the Interfaith Partnership for the Homeless (IPH) and housed at St. Mary's Hospital in Troy, the program is named for Sister Mavis Jewell, of St. Peter's Health Partners (SPHP) and the Daughters of Charity.
The program will serve one of the area's most vulnerable patient populations – homeless individuals who are discharged from the hospital and require recuperative care beyond what can be provided in a traditional shelter setting.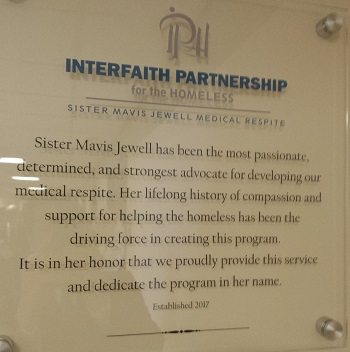 The Sister Mavis Jewell Medical Respite program will provide short-term residential care which allows individuals the opportunity to rest in a safe environment, with access to care and support services including meals, personal care needs, medications, medical treatment, and home care services. While patients are recovering, case managers will also be available to assist them with finding shelter or housing.
By providing these services, and caring for this vulnerable population, the new medical respite program also aims to decrease patient length of stay in hospitals, decrease emergency department visits, and minimize occurrences of readmission.
The program is funded in part by the Alliance for Better Health Care, the Troy Savings Bank Charitable Foundation, Millenium Foundation, SPHP, and Friends of Sister Mavis.
The program is named for its strongest advocate, Sistser Mavis Jewell, who is passionate about helping the homeless and has been an advocate, fundraiser, and volunteer with IPH for more than 10 years.
The new Sister Mavis Jewell Medical Respite program was four years in the making. The team which worked on the development and formation of the program included individuals from IPH, SPHP, SPHP's Eddy Visiting Nurse Association, Adirondack Health Institute, and the Sage Colleges, and was facilitated by the Alliance for Better Health Care. The program will be run and operated by IPH.