SPHP has Capital Region's Only Accredited Center for Wound Care and Hyperbaric Medicine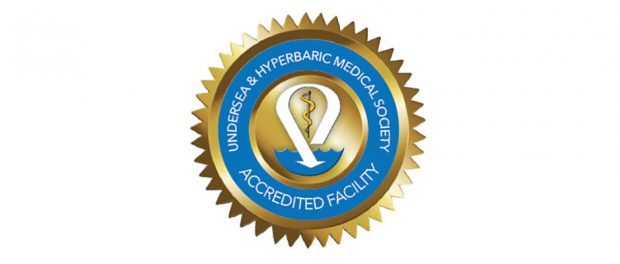 The Center for Wound Care & Hyperbaric Medicine, located at Samaritan Hospital's Albany Memorial Campus, is the region's first and only accredited program for hyperbaric oxygen therapy.
The center was recently re-accredited in June for a full, three years by the Undersea & Hyperbaric Medical Society (UHMS).
"This accreditation demonstrates our commitment to providing the highest quality of patient care," said Michael Jantzen, MS, CHES®, CWPC, Director, Acute Outpatient Services, Samaritan Hospital's Albany Memorial Campus. "We are proud of our team members for achieving this significant milestone and of their outstanding commitment to our patients. Our entire staff is incredibly dedicated and knowledgeable in providing safe, compassionate care."
The UHMS clinical hyperbaric medicine facility accreditation program recognizes facilities that have demonstrated a commitment to excellent patient care, facility safety and exceptional treatment outcomes.
The Center for Wound Care & Hyperbaric Medicine offers advanced therapies and specialized treatment for a wide range of wounds. The center's mission is to care for patients in our community with difficult-to-heal wounds since 2004.
Hyperbaric Oxygen Therapy (HBOT) – a medical treatment where a patient breathes 100 percent oxygen while in a pressurized chamber – provides large doses of oxygen which are dissolved into the blood and body tissues to help promote wound healing.
An estimated six million Americans suffer from problem wounds. Individuals who can benefit from HBOT include those who have:
Slow healing wounds
Damaged tissue from radiation therapy
Certain infections of the bone and/or skin
And traumatic injuries and post-surgical wounds that are failing to heal
Wounds that have not healed within 30 days should be looked at by a wound specialist.
Established in 1967, UHMS is an international non-profit organization serving members from more than 35 countries. UHMS is the primary source of scientific information for diving and hyperbaric medicine physiology worldwide. Its mission is to promote education and research and improve the quality and standards of patient care. For more information, visit www.uhms.org
The center is located at Samaritan Hospital's Albany Memorial Campus, 600 Northern Blvd., in Albany. To learn about hyperbaric medicine, visit https://www.sphp.com/find-a-service-or-specialty/wound-care-hyperbaric-medicine/hyperbaric-oxygen-therapy-hbot or call 518-471-3705.