St. Peter's Health Partners Joins With Six Physician Practices to Form Unique Multi-Specialty Physician Group Practice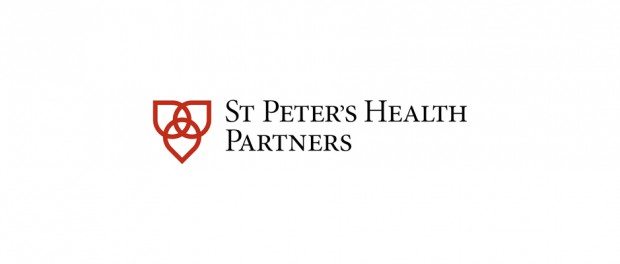 St. Peter's Health Partners (SPHP) and six independent regional physician practices announced today the practices have joined the newly formed St. Peter's Health Partners Medical Associates, P.C., a non-profit, physician-governed, multi-specialty group that will function as a full affiliate corporation of SPHP. St. Peter's Health Partners Medical Associates, P.C., began operation on January 1, 2013.
SPHP Medical Associates is one of the region's largest multi-specialty physician group practices. The practices involved in today's announcement include 106 physicians and 30 advanced practitioners in more than 12 specialties and subspecialties. These groups practice in more than 40 locations throughout a five-county region. All of the physicians and advanced practitioners have become employees of SPHP Medical Associates, as well as 451 additional individuals who were previously employed by the affiliating practices.
The current practitioners creating SPHP Medical Associates will be joined later in 2013 by an additional 151 physicians and 36 advanced practitioners who are already employed by St. Peter's Health Partners or one of its current affiliates – St. Peter's Hospital, Samaritan Hospital, St. Mary's Hospital or Albany Memorial Hospital. When the current SPHP-employed practitioners are brought into the new corporation, it will bring the total practitioners in SPHP Medical Associates to 323 – 257 physicians and 66 advanced practitioners.
The six independent physician practices involved in today's announcement include: Pulmonary & Critical Care Services; Braverman-Panza Medical Group; William Hennessey, GYN; Altamont Pediatrics and Internal Medicine; Jeffrey Perkins, D.O.; and several divisions of Prime Care Physicians. These Prime Care divisions include: Albany Associates in Cardiology; Prime Care Capital District Primary Care; Northeast Advanced Imaging; Prime Care Imaging; Prime Care Urgent Care; Prime Care Mid Valley Cardiology; and Prime Care Downstate Primary Care.
The creation of SPHP Medical Associates will not change the relationship between patients and their current practices or physician, or impact any ongoing treatment. Patients can continue to receive care at the same location and during the same hours of operation, and make appointments in the same way.
A New Model of Physician Practice
SPHP Medical Associates provides a new model of physician practice that permits St. Peter's Health Partners to evolve as a system with strong physician participation while allowing physicians to retain those aspects that make private practice work well in the care of patients.
A major goal of the new practice is to offer patients improved coordination of care among their primary care providers, specialists, hospitals and other health care providers. They should also benefit from other efficiencies the new practice is able to achieve.
The development of a multi-specialty group practice that is an affiliate of a health system is a concept that is growing nationwide. Similar physician-governed corporations have been developed at such nationally recognized facilities as the Cleveland Clinic, Geisinger Health System, and Intermountain Healthcare.
In addition to affiliating with the physician practices, SPHP also purchased two health care businesses operated by Prime Care Physicians – Prime Care Urgent Care and Prime Care Imaging, as well as two sleep centers operated by Pulmonary & Critical Care Associates. The Urgent Care Center and Imaging Center are located in Patroon Creek, off Interstate I-90 in Albany near the University at Albany. The sleep centers are located in Troy and Executive Park off I-90. The four health care facilities will be operated in the future by SPHP Medical Associates.
A Partnership for Better Patient Care
"This is a partnership that provides the framework for all of us to seek the best way to care for our patients," said John M. Bashant, D.O., president of Prime Care Physicians and a member of the SPHP Medical Associates Advisory Committee that helped develop the new corporation's governance and management structures.
"We have created a scenario that will improve the delivery of care in our community and the health of our patients. We intend to provide the best care, at the best value, with the best experience that will ensure the greatest opportunity for long-term success for all partners. Affiliating with a quality system, while retaining physician leadership and governance, is critical to the model for physician practice in the future. We are excited to be true partners with St. Peter's Health Partners in this endeavor," Dr. Bashant added.
"When we created St. Peter's Health Partners, we said it would create real benefit to our community. One of those benefits was to strengthen our ability to forge new partnerships with physicians and other providers to design new service delivery models that improve quality and ensure our patients have easy access to high quality, state-of-the-art care," said James K. Reed, M.D., president & CEO of St. Peter's Health Partners. "Today, just 15 months after the merger creating SPHP became final, another great step toward that vision has become a reality."
"The key to this new practice model is the empowerment of physicians through the creation of the region's first affiliation where a large, physician-governed, multi-specialty practice becomes a partnering corporation of a major health system," Dr. Reed said. "While St. Peter's Health Partners will continue to provide state-of-the-art technologies and procedures, we believe that how, when and where we deliver care can be just as advanced and provide cutting-edge outcomes."
"I applaud these progressive physicians who have joined us in our journey to pioneer health care delivery at the local level, while helping us to stretch the limits of patient-centered, compassionate care," Dr. Reed said.
"This is a significant step forward in St. Peter's efforts to partner and cooperate with physicians throughout the community," said Donald Martin, vice president, Physician Enterprise, St. Peter's Health Partners. "SPHP is committed to sponsoring a medical group practice with the sophistication, size, guiding principles, and sustainability to be our partner in our mission, our business, and our strategic objectives. It is a way for us to jointly prepare for the challenges we face as providers of health care and to ensure quality health care for our community."
Planning for the Future
"This is an investment in the future of health care in our region," said Dr. Reed. "This is the beginning – the foundation – of what I believe will ultimately be a premier, nationally recognized, integrated system known for its innovation, quality of care, cost-effectiveness and value. And it all starts today."
Most of the existing physician practices and the physicians that have joined the new corporation already have strong relationships with St. Peter's Health Partners or one or more of its associated hospitals. The new affiliation will allow SPHP to provide greater assistance to the practices through administrative and other infrastructure support; capital investments in new technologies such as Electronic Medical Records and medical equipment; and in the recruitment of new physicians. Current practice models, and state and federal regulations create significant limits on how SPHP can support physicians practices.
SPHP Medical Associates will help SPHP maintain a strong, stable pool of highly qualified physicians – both primary care physicians and specialists. It can also help in the development of primary care outpatient centers and other efforts to reduce health care costs.
The new affiliation will benefit both SPHP and the physician practices by better positioning all parties in a national health care structure that is moving toward integrated delivery systems. The new partnership will allow all parties the opportunity to thrive in the face of a rapidly changing and challenging health care environment.
SPHP Medical Associates will also benefit and support the charitable functions, purposes, mission, and identity of SPHP. Like other SPHP provider organizations, it will serve patients in the community, including those unable to pay for care, in accordance with its tax-exempt purposes and policies.
Physician-Governed, Jointly Administered
SPHP Medical Associates will function as a full affiliate of SPHP, much like organizations such as The Community Hospice or SPHP's five philanthropic foundations. It will be governed by an initial Board of Directors made up of 13 practicing/employed physicians – seven of whom will be primary care physicians. The board will be selected by the Physician Advisory Council and SPHP leadership. Membership will be developed to ensure appropriate representation by primary care and specialty physicians with geographic diversity and a rotation of leadership and representation.
The SPHP Medical Associates board will be responsible to the Board of Trustees of St. Peter's Health Partners and the SPHP president & CEO for the governance of the multi-specialty group practice. Committees of the SPHP Medical Associates board will help provide oversight for functions such as finance, quality, etc.
The management infrastructure of SPHP Medical Associates will be jointly administered by its Board of Directors and the vice president, Physician Enterprise, SPHP. Operating decisions within each of the practices will be made by physician committees that will manage details of the practice. Smaller groups of physicians will have Practice Operating Committees. Some specialties and larger groups will have Joint Operating Committees which will make decisions across multiple practices or sites within the group.
The SPHP Medical Associates Board of Directors will be responsible for strategic direction and overall policy governance of the organization. Budgets will be set at the practice level and, like other SPHP affiliates, roll-up for approval by the overall SPHP Board of Trustees.