The Eddy Announces New Visitation Policies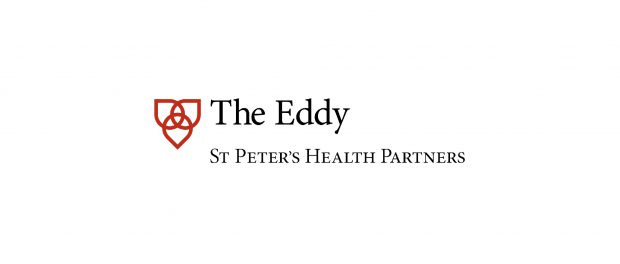 In order to help protect its residents from COVID-19, The Eddy's nursing homes, assisted living communities, and memory care communities — all part of St. Peter's Health Partners — have adopted a strict limited visitation policy effective immediately. The new rules follow the guidance provided to all of the nation's nursing homes from the Centers for Medicare and Medicaid Services.
"The need for visitation by close family members will be determined by the health care professionals at each of our facilities on an individual basis, but will rarely be permitted until the federal guidance changes," explains Dr. Michael Wolff, who oversees the medical care at The Eddy's seven skilled nursing facilities. "We'll consider the urgent physical and emotional needs of our residents in a compassionate manner, and during this time we truly appreciate the cooperation of all the families who've entrusted the care of their loved ones to us."
"Safety is one of our core values," says Kim Baker, President of The Eddy. "Because we're the largest provider of long-term skilled nursing in the Capital Region, and the only nursing home network in the region connected to a major health system, we want to set an example. We recognize this will be difficult for families, but to soften the impact a little, we're distributing tablets to all of our nursing homes and our staff members are prepared to help facilitate live video chats until family members are able to visit again."
The Eddy's skilled nursing facilities are Eddy Memorial Geriatric Center and Eddy Heritage House in Troy, Eddy Village Green at Cohoes and Eddy Village Green at Beverwyck in Slingerlands, Our Lady of Mercy in Guilderland, St. Peter's Nursing and Rehab in Albany, and Schuyler Ridge in Clifton Park. The Eddy's assisted living communities are Terrace at Beverwyck in Slingerlands, The Terrace at Eddy Memorial in Troy, The Terrace at Eddy Hawthorne Ridge in East Greenbush, The Terrace at Glen Eddy in Niskayuna, and The Terrace at The Glen at Hiland Meadows in Queensbury. Eddy Memory Care is located at the Marjorie Doyle Rockwell Center in Cohoes and at Eddy Hawthorne Ridge in East Greenbush.