The Glen at Hiland Meadows Receives Expansion Approval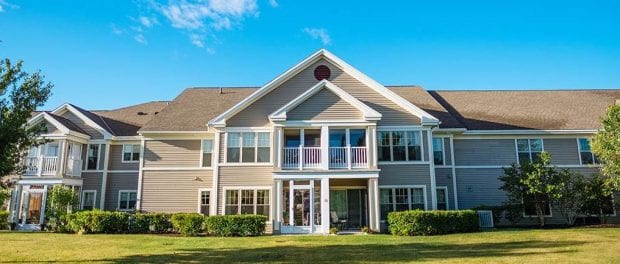 The Glen at Hiland Meadows in Queensbury, a joint venture between Eddy Senior Living and The Conkling Center in Glens Falls, has received Town Planning Board approval to move forward with a planned $27 million expansion.
The project includes 28 independent living apartments as well as a new wellness center with a pool. At the heart of the project is a new 25,000-square-foot Memory Care Center. The center, which will feature 30 suites, will provide assisted living care as well as a small day program to individuals with Alzheimer's disease, dementia, and other memory loss problems.
In recent years, the need for memory care has become critical. A recent study by Murdock Strategies indicates the Queensbury area and surrounding communities are under-bedded for assisted living memory care by more than 100 units. It's hoped the new Memory Care Center will help fill that void.
"Memory care is limited, so it's not uncommon for family members to have to place their loved one out of the area," said Andrea Hebert, executive director, the Glen at Hiland Meadows. "Our building and services will change that by providing more options locally for people with dementia and Alzheimer's."
The Eddy has a long tradition of caring for individuals with memory loss at Marjorie Doyle Rockwell Center in Cohoes and Eddy Memory Care at Eddy Hawthorne Ridge in East Greenbush. Both are nationally recognized models offering a residential environment that preserves self-esteem and self-confidence, and supports independence and personhood.
The new Memory Care Center at The Glen at Hiland Meadows will be designed in that same tradition. Plans call for attractive living areas to create a warm, familiar atmosphere. Similar to the other Eddy memory care residences, the new center will provide a culture of care that enhances quality of life specifically for those with cognitive impairment.
Other features include ample activity space for person-centered programming, as well as a generous secure outdoor area for walking and other resident engagement.
"These spaces not only allow for supervised wandering, but also keep our residents engaged with activities interspersed throughout the common areas," Hebert said. "This safe environment allows our residents to live, grow, and enjoy life."
The Glen at Hiland Meadows currently offers 92 independent living apartments and 43 assisted living apartments. These different levels allow people to age in place. Residents enjoy chef-prepared meals daily, social activities, cultural, recreational and educational programs, exercise and wellness programs, and more.
Construction is estimated to begin May 2020 and would be completed by August 2021.