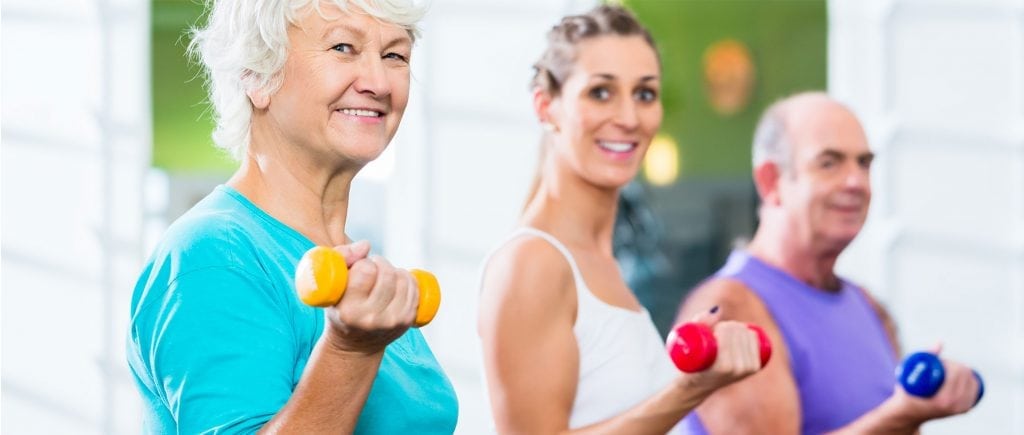 Feeling sluggish? Find yourself sitting more than moving? It's time to get up and get going!
September is Healthy Aging Month. It's a great reminder for everyone, especially seniors, that there is no better time to re-invent yourself than right now.
As we age, it becomes even more important to take care of our bodies and our minds. Even if you think you're too out of shape, or your body aches, you can change that, and it doesn't take much. The effort you put in now can have lasting benefits.
Every Friday this month, St. Peter's Health Partners (SPHP) will be sharing healthy aging tips from our Continuing Care Division and Eddy Senior Living. The tips will be posted on our SPHP News site, and on SPHP social media including Facebook, Twitter, Linkedin, and Google+.
Here are some tips from Eddy DayBreak Adult Day Services:
Regular socialization is key to healthy aging. Isolation can lead to many different kinds of health problems including depression. Make regular phone calls to family, meet friends for coffee, or look into joining a senior center or adult day program.
Count some sheep and get plenty of sleep! A good night's rest is an important factor for everyone's health — including seniors. Possible consequences of a lack of sleep include memory loss, depression, or increased fall risk. If you're having trouble sleeping, talk with your primary care provider.
Gather information before a crisis. Reach out to community organizations designed to help seniors. Many services want to maintain and even increase your independence with just a little added assistance. Don't be intimidated to ask questions and learn about services before there's an emergency.
Eat healthy foods. Instead of reaching for pre-packaged foods or sugary snacks, choose nutrient-dense foods like fruit, vegetables, and whole-grain foods. Even just a small change in the right direction could make a big difference in how you feel.
Reduce Stress. As we age, our stressors change and so does our ability to deal with stress. Long-term stress has been linked to depression, memory loss, fatigue, and decreased ability to fight off and recover from infection. So what can you do? Get enough sleep and exercise. Talk to a loved one or counselor about your stress, and try some relaxation techniques like yoga or meditation.
Maintain Your Brain. Never stop learning. Challenge your mind by taking dance lessons, learning a new language, taking a college course, or learning a musical instrument. Studies have shown that a lifestyle that includes cognitive stimulation through active learning slows cognitive decline, including Alzheimer's Disease.