Impella Mobile Learning Lab Visits St. Peter's Hospital Campus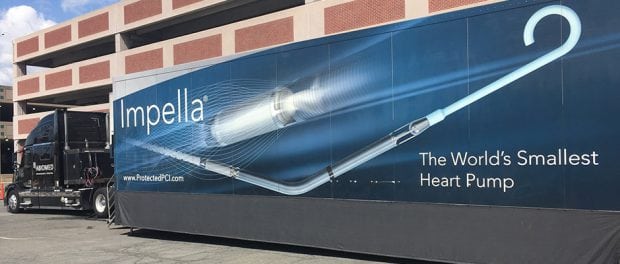 The Impella Mobile Learning Lab visited the St. Peter's Hospital campus on Tuesday, September 4, offering clinical staff an opportunity to take part in high-tech, interactive demonstrations and facilitated simulations featuring the Impella heart pump.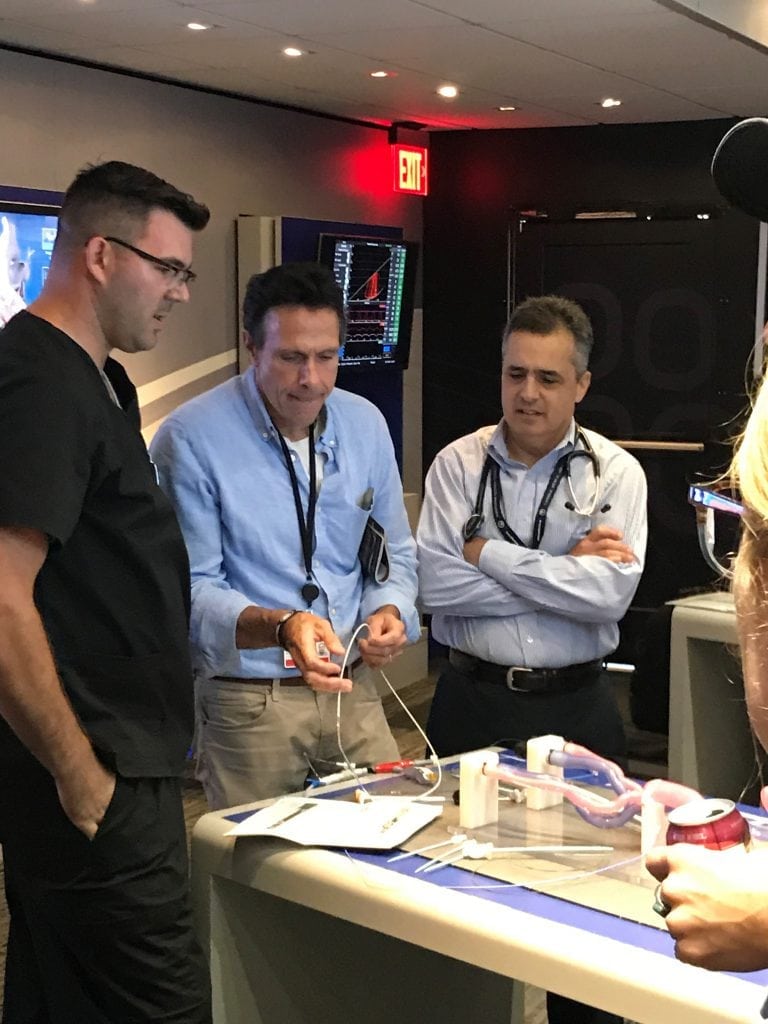 The lab, housed in an 18-wheeler truck, saw more than 60 medical professionals from St. Peter's Hospital and other local hospitals pass through its doors. Demonstrations and trainings were provided on how to use the equipment; selecting patients who would benefit from the intervention; and managing those patients during their recovery.
The learning lab has traveled throughout the country, offering a multidisciplinary learning opportunity at the facilities where the Impella heart pump is used. The visit to St. Peter's Hospital was the only area visit, preceded by a stop in Rochester, NY and followed by a visit to Georgia.
"As a team of health care providers, our primary interest is always the patient," said Caitlyn Groh, MSN, RN, CCRN-CMC, PCCN, TNCC, Clinical Nurse Educator, Critical Care, who facilitated the effort to have the lab visit St. Peter's. "By providing St. Peter's Health Partners' staff with access to the latest technology and training, we are able to ensure patients battling heart disease receive the highest-quality care, close to home."
The Impella is the world's smallest and minimally invasive heart pump, providing an extra measure of safety to the most critically ill patients with advanced heart disease. Interventional cardiologists utilize the device when performing complex stenting or angioplasty procedures on the sickest of patients. The device also has applications following surgery if a patient needs additional support during recovery.
More than 60,000 of the devices, which are developed by Abiomed, have been used in the United States over the past decade, with several cases at St. Peter's in the last month alone.