Eddy SeniorCare Moving to New, Larger Facility in Rotterdam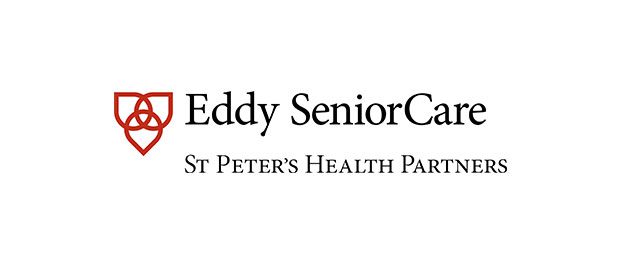 On Monday, August 3, 2020, Eddy SeniorCare, an affiliate of St. Peter's Health Partners (SPHP), will open its doors at a new location at 1938 Curry Road in Rotterdam. The move has been in process since November 2018 when Eddy SeniorCare announced plans to lease the space from Mallozzi's Banquet & Ballrooms, making it the new home of its Schenectady PACE Center.
PACE, or Program for All-Inclusive Care for the Elderly, is a special model of care designed to help older adults with long-term health care needs continue to live safely at home and avoid nursing home placement. Eddy SeniorCare is the Capital Region's only PACE, bringing together under one roof a wide array of medical care, home health care, therapy, transportation, day programs, and other support services. Eddy SeniorCare operates an additional PACE center in Latham.
The new, larger location will allow Eddy SeniorCare to increase the number of seniors and families served, as well as expand and improve the services provided. The space features more than 2,500 square feet of handicap-accessible outdoor space, which will allow for expanded activities programming.
"Our entire team at Eddy SeniorCare is incredibly excited about the center being located at the former Mallozzi's," said Michelle Mazzacco, vice president, Eddy Community Services. "Many of our participants and colleagues have wonderful memories from events attended here, and we cannot wait to see their expressions when they arrive for the first time. We were able to retain much of the original design — it's beautiful and will provide a wonderful setting for our participants to enjoy each other's company during activities in both our Day Center and outdoor patio area."
The new site also offers:
Office space for Eddy SeniorCare's team of primary care physicians and nurse practitioners, and on-site specialty care providers including podiatry, optometry, and dental services.
Convenient parking adjacent to the building.
A covered portico, which will improve the bus loading and unloading experience.
While the Day Center will remain closed due to the coronavirus pandemic, the offices and clinic at the new location will be open. Throughout the pandemic, Eddy SeniorCare has continued to provide critical services including nursing, social work, therapies, home care, and transportation. Rather than in-person programming, activities and recreational therapy now feature weekly mailings, as well as twice-daily phone conference activities such as BINGO, trivia, and bible study.
To qualify for PACE, individuals must:
Have multiple chronic medical problems
Be 55 years old or older
Meet nursing home eligibility criteria for more than 120 days
Want to remain in their home
Be Medicaid and/or Medicare eligible or private pay
Live in the service area, which includes certain Schenectady, Albany, or Rensselaer County zip codes.
For information, please call 855-376-7888 or visit EddySeniorCare.com.