Hollywood Stars Don't Smoke While Walking the Red Carpet: Why Do They Smoke On Screen?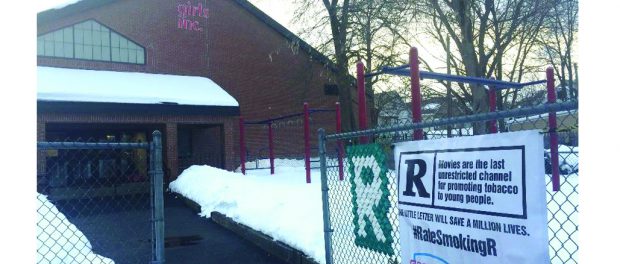 The Academy Awards (Oscars) will be telecast just a few days from now. The week of glitter and glam leading up to the show-stopping Sunday is primetime to address smoking in movies and its effects on our kids. That's why St. Peter's Health Partners (SPHP) has joined Trinity Health to launch Smoke Free Movies Week of Action, February 19 – 26.
The tobacco industry has used movies to push smoking at kids. Tobacco cross-promotion and product placement have been documented in hundreds of mainstream movies, including some currently being considered for 2017 Academy Awards, such as Fantastic Beasts and Where to Find Them and La La Land. Seven of the ten youth-rated PG-13 films at this year's Oscars depict smoking. Our nation's youth are taking action to urge Hollywood executives to remove smoking from youth-rated films.
In Schenectady, Capital District Tobacco-Free Communities, a grant-funded program at St. Peter's Health Partners, has been working in partnership with Girls Inc. of the Greater Capital Region to spread awareness and educate the community. Recently, some members of Girls Inc. helped to create a display outside their facility to bring awareness to smoking in movies and the need for an R rating.
Diana Suits, director of site programming at Girls Inc. of the Greater Capital Region, says, "We were fortunate to have our girls be a part of this work. Learning about the type of marketing strategies tobacco companies use in the media to target youth will help the girls be better prepared to make healthy decisions for themselves. Girls Inc. of the Greater Capital Region was delighted to help support this initiative."
Efforts by the public health community have resulted in all major studios adopting some policies on tobacco depictions. However, inconsistent implementation of these policies calls for an industry-wide standard that would ultimately eliminate the glamorization of tobacco in all youth-rated films.
"Since 2010, an average of 74 percent of films with Oscar-nominations in major categories have featured smoking. 68 percent of these were youth-rated films. Since we know that exposure to on-screen smoking recruits 37 percent of all adolescent smokers in the U.S., it's becoming clear that this is a real public health issue," said Kayleigh Newell, youth engagement coordinator of Capital District Tobacco-Free Communities.
In the U.S. alone, 6.4 million of today's children will be recruited to smoke by exposure to on-screen smoking. Two million of them will later die from tobacco-induced diseases, including 700,000 deaths from cancer, 750,000 from cardiovascular disease, and 530,000 from respiratory diseases. Half the physical harm, at an eventual medical cost of more than $60 billion, comes from youth-rated films.
About Capital District Tobacco-Free Communities
The New York State Department of Health, Bureau of Tobacco Control funds Capital District Tobacco-Free Communities to increase support for New York State's tobacco-free norm through youth action and community engagement. Efforts are evidence-based, policy-driven, and cost-effective approaches that decrease youth tobacco use, motivate adult smokers to quit, and eliminate exposure to secondhand smoke. Visit www.SmokeFreeCapital.org for more information.