LiveSmart: Back to School – Be on the Lookout for Head Lice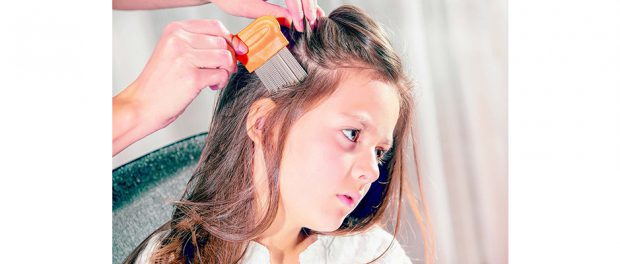 [This story was written by Mark Osborn, M.D., Chief of Pediatrics for St. Peter's Hospital, and a provider with St. Peter's Health Center for Children.]
While concerns about COVID are still likely top-of-mind for parents, there are other, less stress-inducing, reasons they may receive a call from the school nurse in the coming weeks. Reminders about health assessment forms for sports participation and proof of general vaccination are a given, but parents may find that the return to school also means a call about head lice.
Head lice (an infestation of the eggs, larvae or adults of the insect) are a cause for concern, but it's not a sign of uncleanliness and parents can be reassured that lice don't transmit other diseases.
An estimated six to 12 million Americans contract head lice every year. Kids commonly get head lice (pediculosis) because of touching each other's heads. White girls, aged three to 12, are affected most often because of sharing of combs and brushes and hats. (African-Americans are seldom involved, because of their oval hair shafts.)
Household pets or other animals can't catch head lice or transmit them to humans.
If you notice your child itching or scratching around the neck or ears, check for the tiny, light-colored eggs or adult lice (about the size of sesame seed, usually gray) right down near the scalp.
You can get rid of them in a week or so by using a medicated shampoo or cream rinse. Some are available over-the-counter; others require a doctor's prescription. Special fine-tooth combs can also prove useful in many cases.
Avoid home remedies that can be downright dangerous such as gasoline, kerosene, and insecticides/pesticides. For failed therapies, talk to your physician about alternative, benign home remedies including olive oil and mayonnaise.
Finally, don't forget to thoroughly wash or dry clean the child's bedding and clothes.
St. Peter's Health Center for Children, 1092 Madison Avenue in Albany, offers a complete range of services for children from newborns to age 18. Services include well-child routine care, sick child exams, school and camp physicals, sports physicals, immunizations, health maintenance and education, and access to other hospital services and referrals to specialists. Call 518-525-2445 for more information or an appointment.