LiveSmart: Bone Density Scan – When is the Right Time?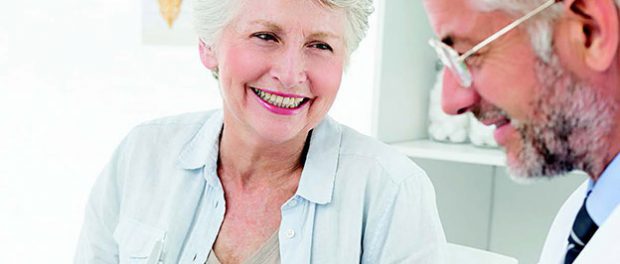 [This piece was written by Elizabeth Malloy, MSEd, CRA, RDMS, RT(R), CT, Director, Albany Acute Medical Imaging, St. Peter's Health Partners.]
The National Osteoporosis Foundation (NOF) recently estimated as many as 54 million Americans have osteoporosis and low bone mass. Research shows about half of women and one-quarter of men will break a bone due to osteoporosis.
Osteoporosis – literally "porous bones" – is a common condition that is widely recognized as a health risk. Peak bone mass occurs at about age 35, after which density begins to decline. It becomes most pronounced for women after menopause and for men after age 65.
Risk factors include a family history of osteoporosis, low body weight (under 125 pounds), smoking, excessive alcohol use, gastrointestinal disease, and use of certain prescription drugs including steroids and thyroid medications.
A good way to determine if your bones have become porous is through a bone density scan. The most widely used test is the Dual Energy Absorptiometry (DEXA) scan. Utilizing low levels of radiation, the scan – which usually takes about 15 minutes – can provide measurements of bone mineral density at the hip, spine, wrist, and other common sites of fracture.
The American College of Physicians has recommended screening for all women aged 65 and over, and women aged 60 and over who have risk factors for osteoporosis. Men over 70 were also encouraged to begin routine bone density screening, although earlier screening could benefit men with multiple risk factors.
St. Peter's Breast Center (518-525-7536) provides DEXA bone density scans and breast health services in two convenient locations in Albany:
St. Peter's Breast Center is located on the third floor of 317 S. Manning Boulevard on the St. Peter's Hospital campus in Suite 305. The staff offers a full scope of services at this location.
St. Peter's Breast Center – Washington Avenue Mammography is located at 1365 Washington Avenue in Albany, Suite 202 in the medical arts complex. The services offered at this location include screening mammography, screening ultrasounds for dense breast tissue, and DEXA bone density scans.
St. Peter's was the first center in the Tech Valley region to be named a Breast Imaging Center of Excellence by the American College of Radiology (ACR).