LiveSmart: Child Abuse – An Issue of Personal Safety and Public Health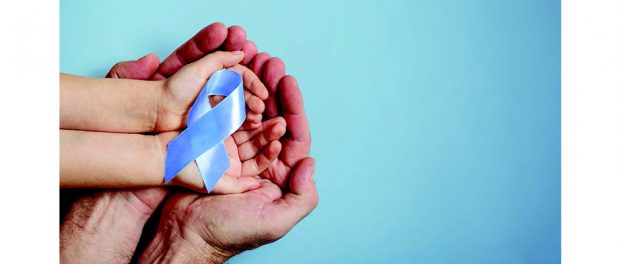 [This article was written by Kelly VanAppledorn, outreach specialist & prevention educator with St. Peter's Crime Victim Services.]
April is Child Abuse Prevention Month and St. Peter's Crime Victim Services (CVS) would like to share some important information about this public health issue, as well as what we are doing to reduce the incidence of trauma among this population.
Statistics show about 1 in 7 children experienced child abuse and neglect in the last year, although the Centers for Disease Control and Prevention (CDC) acknowledges this is likely an underestimate. While underestimation has historically been an issue for a number of reasons, the COVID-19 pandemic further impacted the visibility of many cases of child abuse and maltreatment over the last two years.
Research continues to shine a light on the effects of child abuse, neglect, and other adverse childhood experiences (ACEs) on an individual's lifelong health and well-being, if left unaddressed. The toxic stress that can be brought on by these events in early childhood and adolescence can change brain development and increase risk for learning/attention difficulties, post-traumatic stress disorder, depression, anxiety, and engaging in high-risk behaviors.
The 2020 enactment of Erin's Law, which requires schools to provide sexual abuse prevention programming for children K-8, drove an influx of requests from local school districts to our team for personal safety lessons. In 2021, our program reached 3,652 students, and in just the first three months of 2022 we have seen 2,680 students.
Using the Monique Burr Foundation's Child Safety Matters Curriculum, we provide comprehensive, engaging lessons that are age-appropriate and tailored to each grade level. The lessons discuss things like spotting red flags, talking to safe adults, and practical tools for what to do if a peer is doing something unsafe.
Our free educational sessions are available to schools, colleges, sports teams, parent groups, senior groups, allied health professionals, and law enforcement agencies. Programming can be tailored to fit each audience and can cover a number of topics including child abuse prevention, bullying, violence prevention, elder abuse, domestic violence, and other related victimizations. For information on bringing this programming to your organization, please email us at Prevention.Education@sphp.com.
Child abuse is only preventable with the help of an entire community. There are many ways you can help strive for a world where children do not experience this type of trauma. One way is to be a safe adult for any children in your life. Showing a child you are trustworthy and respectful of their personal boundaries will give them a safe outlet should something harmful ever happen.
You can also support this cause by donating to our virtual event, Strides for Survivors 5k Run/Walk/Roll, happening April 24 through 30. Your participation/donation directly supports the Prevention Education and Community Engagement team that is caring for victims and preventing child abuse on the ground level. You can learn more about this event at www.StridesForSurvivorsSPHP.org.
If you or someone you know has been impacted by child abuse or other violent crime, our 24-hour hotline is available at 518-271-3257.
Additional resources: The Monique Burr Foundation: www.mbfpreventioneducation.org