LiveSmart: Know Where to Go this Labor Day Weekend if You Need Care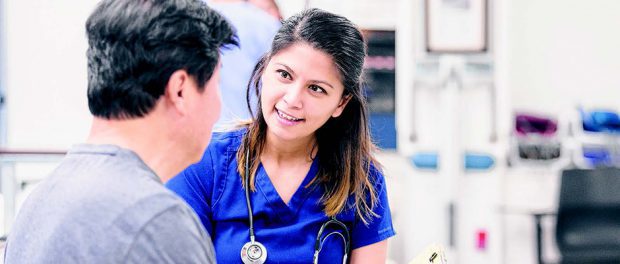 In advance of Labor Day, the National Institute of Health notes that emergency departments are bracing for an influx of cases. In fact, emergency departments generally see an uptick around all celebratory holidays, due to an increase in slips and falls, recreational injuries, and abdominal issues from overindulgence.
Those factors, combined with the ongoing prevalence of COVID in our communities, has local physician leaders stressing to the public they can expect longer wait times in the region's emergency departments this coming weekend.
Their take-away message: Patients seeking non-emergency care are likely to have shorter wait times by contacting their primary care physician or being seen at one of the many urgent care sites operating throughout the Capital Region.
You can help keep critical beds open in local hospitals by NOT going to the emergency department with mild symptoms of illness or for routine testing for COVID. Of course, if you have serious symptoms like a high fever, trouble breathing, or chest pain, please call 9-1-1 or immediately go to the emergency department for care.
Otherwise, start with your primary care physician, either in-person or virtually, for evaluation and treatment.
VIRTUAL CARE
Virtual Care connects you to your provider using a computer or mobile phone. Use SPHP's virtual care (https://www.sphp.com/virtual-care) for:
Common, minor medical conditions
To manage chronic conditions like diabetes
COVID-19 evaluation
Cold, sinus infection or flu
Female bladder infection (urinary tract infection)
Pink eye (conjunctivitus)
Vaginal yeast infection
URGENT CARE
Urgent care is designed to evaluate and treat minor illnesses. Use urgent care for:
COVID-19 testing and evaluation
Muscle aches, minor sprains, abrasions
Flu, cough, cold, and congestion
Bug bites, poison ivy, bruises
Minor cuts on extremities that might need a few stitches
EMERGENCY CARE
Emergency care should be sought anytime a condition is life-threatening. Use emergency care for:
Chest pain
Heart attack symptoms (Pain, pressure or squeezing in the center of the chest)
Stroke symptoms (Sudden numbness or weakness of the face, arm or leg especially on one side of the body)
Persistent shortness of breath
Poisoning, overdose
Serious head, neck, back injury
Severe wounds, severe cuts, amputations
Coughing up blood or vomiting blood
Suicidal or homicidal feelings
Any life-threatening or limb-threatening injuries
When every second counts, St. Peter's Health Partners has top-quality emergency departments and urgent care centers all across the Capital Region.
Our emergency departments in Albany and Troy are open 24 hours, seven days a week, offering a wide range of services for emergency care with highly trained staff, diagnostic testing and access to specialists. St. Peter's Health Partners also has a joint venture with WellNow Urgent Care, welcoming walk-ins and offering online appointments.
For more information, visit http://www.sphp.com/ed-urgent-care or https://wellnow.com.