LiveSmart: Early Diagnosis, Treatment Key to Managing Juvenile Idiopathic Arthritis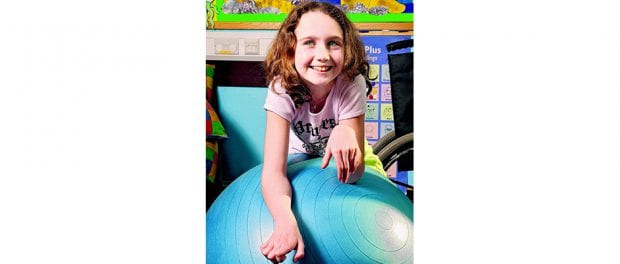 [This piece was written by Nathan Graber, MD, MPH, FAAP, with St. Peter's Pediatrics in Clifton Park, a member of St. Peter's Health Partners Medical Associates.]
We tend to think that only adults get arthritis, but it's much more common in kids than most people realize. According to the American Academy of Pediatrics, juvenile idiopathic arthritis (JIA) affects around 294,000 children in the United States.
JIA is broadly defined as arthritis of one or more joints occurring for at least six weeks in a child younger than 16 years of age. It can present in children as young as six months of age and is generally more common in girls than boys. There are many conditions that can cause the same symptoms, such as trauma and infections like Lyme disease. Before a child can be diagnosed with JIA, all these other conditions have to be ruled out.
The cause of JIA is not fully understood, but the condition is the result of an overactive immune system that attacks tissues in the joints. Both genes and environmental factors are thought to play a role. JIA may present after a trigger, like a viral illness, in children with a genetic tendency.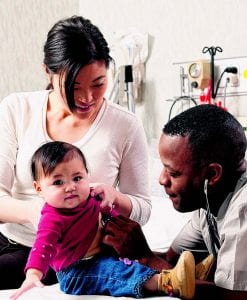 JIA is currently categorized into seven different subtypes of chronic arthritis. All forms are characterized by pain, inflammation and stiffness in the joints. But the subtypes vary by clinical presentation, age at onset and gender distribution.
Systemic JIA
This type can affect the entire body, including high fevers of at least two weeks duration that spike once or twice a day. There is a rash that accompanies the fevers and is not itchy. Many of the body's joints are affected by swelling, pain, and stiffness. The inflammation may also involve internal organs.
Oligoarthritis
The typical presentation is that of a child who presents with a limp and is found to have a warm and swollen joint that is not very painful or tender. This type affects four or fewer joints, often the knee or ankle. These kids generally do not look or act sick.
Polyarticular arthritis (rheumatoid factor (RF) positive or negative)
These two types of JIA involve five or more joints during the first six months. The RF positive type tends to be a more aggressive disease and can be similar to adult rheumatoid arthritis. In addition to morning stiffness and joint swelling, some children will experience fatigue, anemia and delayed growth.
Psoriatic arthritis
These kids have a personal or family history of psoriasis, a chronic rash with raised patches of red skin covered with silvery-white scales and/or pitted nails. They can have complete swelling of a finger or toe, not just the joints.
Enthesitis-related arthritis
This type of arthritis involves inflammation of the sites where tendons connect to bones, most often in the legs and spine.
Undifferentiated arthritis
Arthritis that doesn't fit into any of the above categories or fits into more than one of the categories.
Early diagnosis and treatment is critical to prevent the long-term consequences of JIA. Unfortunately, untreated JIA may result in permanent joint problems, leg length discrepancy or blindness from chronic eye inflammation.
JIA is a complicated illness and your pediatrician will likely refer your child to a pediatric rheumatologist for evaluation and management. In addition to taking medicine to address the inflammation, children with JIA benefit from physical therapy and regular exercise. For certain types of JIA, regular checkups with a pediatric ophthalmologist are critical.
Age-appropriate inclusion of children with JIA in the discussions about their condition and the decisions about managing their health can help to build resilience and may improve outcomes. With advances in treatment and a comprehensive approach, outcomes for kids with JIA are improving all the time.
St. Peter's Pediatrics – Clifton Park, 1 Tallow Wood Drive on the St. Peter's Medical Campus, offers a complete range of services for children. New patients are welcome, with services including well-child routine care, sick-child exams, school and camp physicals, sports physicals, immunizations, and access to other hospital services and referrals to specialists. Call 518-688-0295 for an appointment.