LiveSmart: Fight the Flu in 2020: Get Your Flu Shot!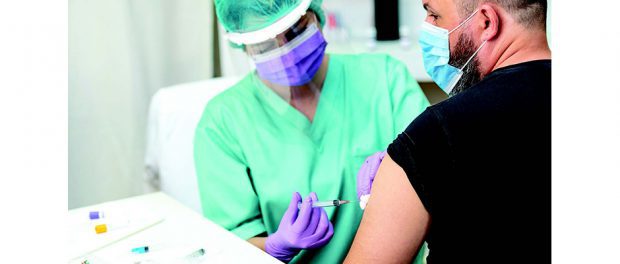 [This article was written by Kristen Neil, PA-C, St. Peter's Internal Medicine – Valatie, St. Peter's Health Partners Medical Associates.]
Summer has officially ended and it's time for fall. So, grab your favorite pumpkin spice latte, apple cider donut, cozy sweater, and flu vaccine!
The flu vaccine is the best way to prevent the flu. The flu vaccine is covered by health insurance and can be administered by your primary care provider or local pharmacist.
The flu vaccine is a weakened form of the flu virus and does not cause the flu. The goal is to prevent the flu or stop you from getting a severe infection, which requires hospitalization.
It is very important to get the flu vaccine this year because the novel Covid-19 virus is still a risk in our area. According to the Centers for Disease Control and Prevention (CDC), the signs and symptoms of the flu and Covid-19 are very similar:
Fever
Cough
Shortness of breath or difficulty breathing
Fatigue
Sore Throat
Runny or stuffy nose
Body Aches
Headache
Vomiting or diarrhea
If you are sick, stay home. Call your local primary care doctor or go directly to your local urgent care if you need to be tested or have difficulty breathing. Continue to wear your mask when you cannot socially distance and remember the best germ-fighter of them all – wash your hands!
St. Peter's Health Partners recently opened a new Internal Medicine practice at 1301 River Street in Valatie and is accepting new patients ages 18 and up. The practice is staffed by Michael Schaeffer, MD; Ryan Marshall, FNP; and Kristen Neil, PA-C. Internal Medicine – Valatie can provide patients with their yearly flu vaccination, as well as the opportunity to get their health back on track with well visits.
The practice offers both in person and telehealth visits to meet patient's needs, providing well visits, sick visits, immunizations, pre-operative clearance, DOT physicals and referrals to outside specialists, as needed. For more information or to schedule an appointment, please call 518-392-8600.