LiveSmart: New Technology Aids in Medication Administration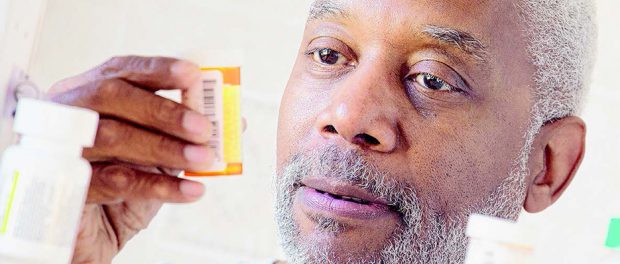 [This piece was written by Kathy Leonard, Manager, Eddy Health Alert.]
Everyone is familiar with the classic, plastic seven-day pillbox for sorting out medications to assist its user in remembering to take their daily prescriptions. But for some, the daily regimen can get a little more complicated when they are required to take certain pills at certain times.
More than 1.8 billion prescription medications are dispensed annually in the U.S. It is estimated that about 50 percent of these medications are not taken correctly by patients. This problem appears to grow with age: data from several research studies find that up to 75 percent of older people do not take their medications at the right time or in the right amount.
To assist seniors living at home facing this issue, Eddy Health Alert, part of St. Peter's Health Partners, offers two medication dispensing options. Both machines are about the size of a large coffeemaker and they both automatically dispense medications at programmed times.
At the correct time, a voice from the machine prompts the person to take his or her medicine. The individual simply pushes a button on the machine, which initiates the dispensing of the medication.
If the person does not push the button within 60 minutes, the system sends an automated telephone call to a relative or a designated caregiver, alerting them that the medication is ready but has not been taken out of the machine.
The system is ideal for the individual who needs reminders to take their medications at the correct time. It also provides relief and assurance for caregivers because they know that it safely dispenses and monitors their loved ones' medications, while allowing the individual to remain living in the comfort of their home.
In addition to the medication dispensers, Eddy Health Alert also offers different medical alert systems, which provide crucial access to help when people need it most. These units are designed to enhance the safety of seniors or disabled individuals in the Capital Region who wish to live independently in their homes, or who want an added level of safety while on-the-go.
New users can trial the in-home unit free for 30 days, experiencing the peace of mind it can provide for them and their family. We never want an accident to turn into a tragedy.
For more information on any of these services, please call (518) 833-1040.