LiveSmart: Over the River and Through the Woods – Safe Holiday Travel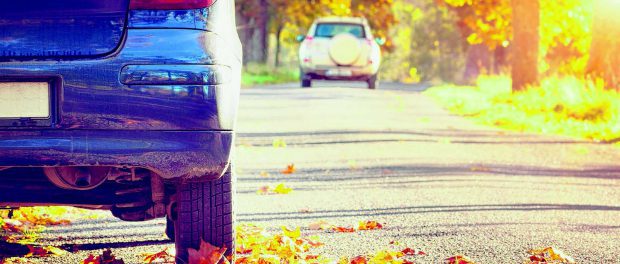 Tomorrow is the big day! For a significant portion of Thanksgiving revelers, the holiday not only will feature football, turkey, and Grandma's green bean casserole, but also some time traveling in a car. In fact, the week surrounding Thanksgiving typically represents some of the busiest automobile travel days of the year, and that's expected to hold true this year.
Any time you drive, you can usually take for granted that at least half of the other drivers on the road are either tired, stressed out, impaired by alcohol or drugs, or using their cell phones to talk or text message. During the holiday season, there are more drivers on the road…and more reasons they might be impaired.
To make sure you're best able to meet these challenges, here are some things you can do:
Make Sure Your Car is Ready to Roll
Get your car serviced before you leave so you can be assured your fluids are what they should be, your tires have plenty of tread and they are properly inflated.
Check On Road Conditions
One good source of information about road closures and traffic alerts is the Federal Highway Administration's site at www.fhwa.dot.gov/trafficinfo/index.htm
Take Your Smart Phone
Keep your smart phone charged and handy for emergencies, but keep it out of the driver's hands. According to the National Highway Traffic Safety Administration (NHTSA), more than 3,300 people were killed in 2011 and 387,000 were injured in crashes involving a driver distracted by his or her cell phone.
Get Plenty of Sleep the Night Before
Studies show at least half of drivers on the road at night are fighting fatigue. Close your eyes for only four seconds while driving 60 miles per hour, and your car will travel out of control for 100 yards.
Note the warning signs: repeated yawning, difficulty focusing, not remembering the last few miles, drifting from lane to lane, hitting rumble strips, tailgating or missing traffic signs.
Even if you're well-rested, be aware your body is trained to get sleepy in the hours between 10 p.m. and 6 a.m. Fatigue-related crashes are four times more likely during those hours than at other times.
Don't Speed
Everybody is in a hurry over the holidays. And according to the 10-year Crash Stats study of NHTSA, holidays are prime time for speeding-related traffic deaths. New Year's Day led the list, but Thanksgiving and Christmas also ranked high. Overall, speeding accounts for 30 percent of fatal crashes.
It's your decision and your responsibility to refrain from drinking, speeding and being distracted by a cell phone while you're driving. But you have no control over other drivers or the weather. Ultimately, you need to remember your defensive driving skills, providing yourself time and space to allow for the mistakes made by others.