LiveSmart: Quit Smoking to Reduce Your Risk for Lung Cancer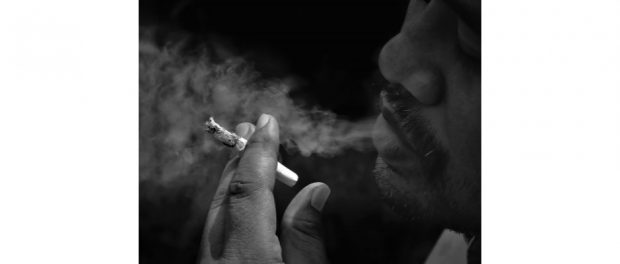 [This article was written by Anne Lawton, BSN, RN, NCTTP. Community Outreach Nurse, Cancer Care Center, St. Peter's Health Partners]
November is Lung Cancer Awareness Month. Knowing the signs and symptoms of lung cancer, one of the most common and potentially deadly cancers, is critical, as well as the steps you can take to prevent the disease.
The most predictable and common risk factor for lung cancer is tobacco use. The American Cancer Society reports that 80 percent of lung cancer deaths are associated with smoking. Lung cancer in non-smokers is less common, but can be caused by exposure to second hand smoke or radon, as well as lung cell mutations or a history of radiation therapy to the chest area.
Symptoms of lung cancer include persistent coughing, chest pain, bloody sputum, and shortness of breath, fatigue and weight loss. It is important to consult with your health care team if you are experiencing any of these symptoms. These symptoms can also be a sign of infection or other lung conditions.
To screen for lung cancers at an early stage, increasing chances of survival, your physician may order an annual, low-dose CT scan. The guidelines recently changed for screening and include a 20 year or more history of smoking, aged 50-80, or are still smoking or stopped smoking for less than 15 years.
If you smoke, the most important step you can take to avoid or reduce your risk for lung cancer is to stop. This year the Great American SmokeOut (GASO) is on November 18 and is a great time to consider quitting your tobacco habit.
Quitting smoking is hard, but there is help. You can speak to your physician, the NYS Quitline (1-866-697-8487 or visit www.nysmokefree.com) or speak to a tobacco cessation specialist through St. Peter's Health Partners' The Butt Stops Here Program.
The Butt Stops Here is a FREE, seven-week, on-line tobacco cessation program. For more information and to register, visit https://www.sphp.com/quitsmoking. We will also be offering free drop-in sessions during the GASO and through the holidays, so check the website in the coming weeks for information.
Don't wait for a perfect time to stop – make a plan, mark it on the calendar, and get help to increase your chance for a successful attempt.
A cancer diagnosis can be very scary and patients often feel overwhelmed and alone. St. Peter's multidisciplinary cancer care team can help develop a personalized treatment plan based on the type, location and extent of your cancer. We are accredited as a comprehensive, community-based Cancer Care Program by the American College of Surgeons Commission on Cancer, and an annual Women's Choice Award recipient for America's Best Hospitals in Cancer Care since 2017.
For more information, please talk to your primary care provider or call the St. Peter's Hospital Cancer Care Center at 518-525-1827 or the Hildegard Medicus Cancer Center at Samaritan Hospital – St. Mary's Campus in Troy at 518-268-5060.