LiveSmart: Safety for Seniors at the Push of a Button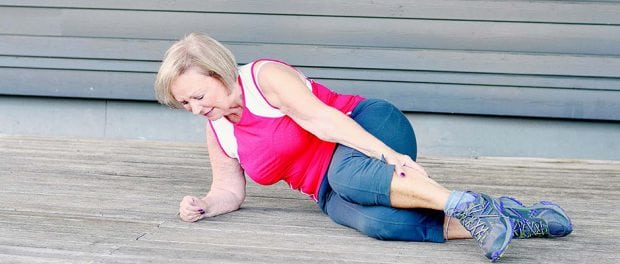 [This piece was written by Kathy Leonard, Manager, Eddy Health Alert.]
Every year, millions of older Americans suffer unintentional falls, the leading cause of both fatal and nonfatal injuries among older adults. According to the Centers for Disease Control (CDC) and Prevention, one in three seniors ages 65 and older fall at least once a year, resulting in lacerations, hip fractures, traumatic brain injuries, heart attacks or permanent disabilities.
For independent seniors, access to help at the time of a fall is critical to keeping an emergency from turning into a tragedy. A medical alert system can offer seniors and their families the peace of mind that help is just a button push away.
Eddy Health Alert, offered through St. Peter's Health Partners, provides two state-of-the-art mobile medical alerts with a built-in global positioning system (GPS). When the person travels, the unit travels with him/her.
The satellite-based systems work all around the United States, identifying the exact location of the person in an emergency. This ensures a rapid response, which is crucial as the sooner a person receives medical help, the greater the chance for a full recovery.
For those independent seniors and/or disabled individuals in the Capital Region who may prefer to stay closer to home, the traditional medical alert system features wireless technology that offers interactive two-way medical emergency monitoring in and around the home.
A cellular base station plugs into an electrical outlet in the person's home. The individual wears a waterproof necklace or wristband to initiate a call through the base unit in the event of an emergency. A landline phone is no longer required for connection.
Both the mobile systems and home-based unit work by immediately sending a signal to the response center when a button is pushed. A trained operator will speak with the patient to assess the situation. A family member, neighbor or loved one can be the first contacted unless they stipulate that paramedics should immediately be dispatched prior to calling family or friends.
Accidents happen. These medical alerts initiate the recovery process. No one wants a loved one vulnerable in an emergency. The monthly rental fees for each mobile GPS unit is $38. The in-home cellular unit is FREE for 30 days, to allow the user to become familiar with the medical alert in their home. After the initial 30 days, the monthly rental fee is $31.
For more information, please call Eddy Health Alert at 518-833-1040.