LiveSmart: September is Suicide Prevention Awareness Month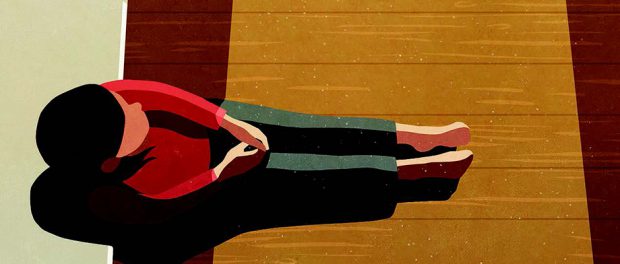 [This article was written by Rachel Handler, MS, LMHC, executive director of Behavioral Health for St. Peter's Health Partners.]
It's no secret that the COVID-19 global health crisis is rapidly becoming a mental health crisis. The Centers for Disease Control and Prevention offered a snapshot of the trend in a recent survey, taken over one week in late June. Among those surveyed, 11 percent had seriously considered suicide. The rate was significantly higher among those ages 18 to 24, at 26 percent, and among essential workers, at 22 percent.
It is clear that the fear and anxiety COVID-19 is causing is taking a toll on everyone. September is National Suicide Prevention Awareness Month, which makes it the perfect time to remind everyone that, if you are struggling, it is crucial that you ask for help.
People are not just dealing with the specter of illness from COVID-19. The impact of COVID on their day-to-day lives is equally significant. These struggles include unemployment, food insecurity, and isolation. Some individuals are also coping with the stressors of caring for children or other relatives who need assistance. In addition, the uncertainty and accompanying hopelessness adds another layer of stress and anxiety.
The Behavioral Health and Spiritual Care services teams at St. Peter's Health Partners recognize suicide prevention as a core responsibility of health care. A Zero Suicide grant, received in 2018, has empowered Behavioral Health with evidence-based practices to ensure that high-risk patients are identified – and needed outreach provided – to eliminate barriers, particularly during transitions of care. This means that our help doesn't stop when you walk out the door, or when your telehealth call ends. It's a commitment to care that extends to everyone — our patients and our colleagues.
If you or a loved one is experiencing acute mental issues, the Crisis Unit at Samaritan Hospital is available 24 hours a day, 7 days a week, and can be reached at 518-271-3540. You can also contact the Outpatient Mental Health Clinic at Samaritan Hospital at 518-271-3554 or call the National Suicide Prevention Lifeline at 1-800-273-TALK, or text Got5 to 741741.
And don't forget, there are numerous things you can do each day to help mitigate behavioral health risks:
Take a break – Give yourself some time away from COVID-related news and discussions.
Practice self-care – Take time to exercise, eat healthy, and to get enough sleep.
Avoid alcohol or drugs.
Connect with others – Identify ways that you can safely stay in touch with your family, loved ones, and friends.
Remind yourself that strong feelings will fade.
Practice gratitude – Focus on the present, and on small things to be happy and grateful for in your life.
Ask for help.
That last point is most critical. It is not just OK to ask for help, it is necessary as we fight this battle together.