LiveSmart: Traveling Safely in the Summer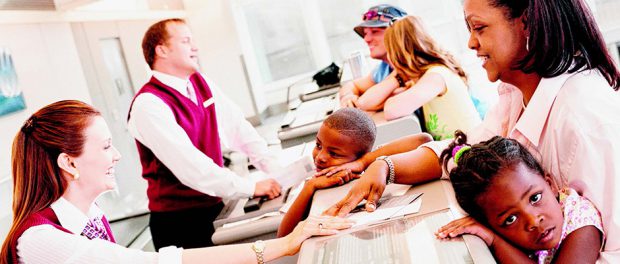 Bon Voyage! Whether it's a family vacation in the U.S. or abroad, or a student studying overseas for the summer, there are important steps you should take BEFORE hitting the road to protect your health away from home.
If you're traveling in the U.S., locate the hospital nearest your destination so that you know where to go in an emergency. This is especially important if a traveler has a pre-existing condition like asthma, cancer, etc. Ask your local doctor if he or she can recommend a specialist in the area to which you're traveling.
If you're traveling overseas, you are strongly advised to get protective vaccines against diseases like malaria, typhoid, Hepatitis A/B, Japanese encephalitis, rabies, and others. For the best protection, if possible, get vaccinated four to six weeks before traveling. Visit www.cdc.gov/travel for more information.
Having a medical emergency in another country where there may be language and technology barriers is especially frightening. In many countries, payment is required before care is given and credit cards are not accepted. Even with your health/travel insurance there may be financial complications obtaining medical services, unless a reputable agency is acting on your behalf.
There are organizations that help provide and arrange pre-trip preparation and vital medical care and assistance abroad with just a phone call; one such association is International SOS – see www.internationalsos.com for details. The price of the policy may be worth the peace of mind.
Regardless of where you're traveling, here are some more important tips:
Review your health plan to determine what your insurance will/will not cover.
Have a plan for unexpected/ non-covered medical expenses.
Fill prescriptions before you leave.
Bring emergency medications (inhalers, epi-pens, etc.) with you.
Carry a list of medications you take, and the dosage, to help medical personnel in an emergency.
Carry a list of emergency contacts in your purse/wallet/vehicle glove box so authorities can contact your family/physician in an emergency.
Pack a first aid kit including bandages, gauze pads, tape, scissors, etc. Visit redcross.org for a complete list.