Amanda Welch Named to the Business Review's "40 Under 40"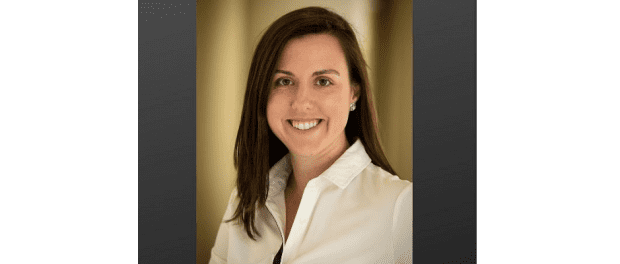 Amanda Welch, director of operations for the General Surgery Physician Assistant Program and the departments of hospital medicine and inpatient neurology, St. Peter's Health Partners, has been named among the Albany Business Review's "40 Under 40" Class of 2019 honorees.
"I'm so proud to be able to represent my team and St. Peter's Health Partners," said Welch. "I have been mentored by some amazing leaders along the way, and get to work with amazing teams and colleagues that have allowed me to fail and succeed, and push the boundaries to become a better part of the SPHP team. I am truly honored to be recognized for doing what I love – supporting my providers to deliver high-quality, compassionate patient care."
Welch began her career with St. Peter's Health Partners eleven years ago as a part-time secretary for the Hospitalist Department. She was promoted to manager six months later, then to director in 2013.
Welch received her bachelor's degree from the University of North Carolina Chapel Hill and her master's degree from The University at Albany. She received her fellow in hospital medicine from the Society of Hospital Medicine in 2018.
The Albany Business Review's "40 Under 40" list is narrowed down from hundreds of nominations. It includes bold innovators, risk-takers, and big thinkers from virtually every industry across the Capital Region.
Congratulations to Amanda for receiving this honor!