SPHP Colleagues Take Part in Earth Day Cleanup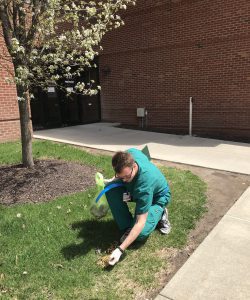 On Monday, April 22, more than 50 colleagues from St. Peter's Hospital, Samaritan Hospital, Albany Memorial Hospital, and St. Mary's Campus, took time out of their day to help beautify their surroundings.
In recognition of Earth Day, staff members grabbed recyclable bags and donned gloves for a midday trash pickup around SPHP acute care campuses. The bags and gloves were provided by the SPHP Wellness Committee.
Volunteers, which included students from Mercy Cares for Kids, collected dozens of bags of garbage including hundreds of cigarette butts and even a discarded hub cab! Participants were able to swap their trash for a packet of flower seeds to plant this Spring.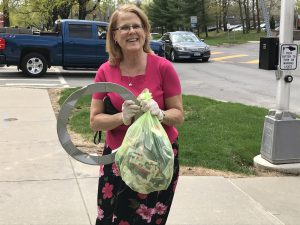 Thank you to all who participated in helping make our campuses cleaner and safer!
Click HERE to see a photo gallery of the cleanup effort.