The Record: Saint Peter's Health Partners Kicks Off Service Program With Ribbon Cutting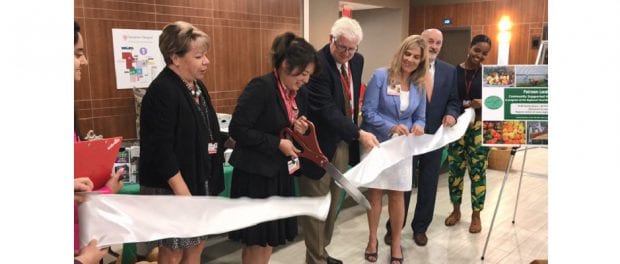 The Troy Record published a story on a new service program and series of new farmers markets hosted by St. Peter's Health Partners. The kick-off celebration was held Friday, August 2 at Samaritan Hospital. The bi-weekly markets, held also at St. Peter's Hospital, are aimed at easing food insecurity in the Albany and Troy communities.
From the article:
The markets are aimed at making fresh, organically grown, affordable food available to the community, especially those facing food insecurity. For those in need, a limited supply of $10 food vouchers will be available to use at the markets.

The farmers markets are the beginning of a 3-year program SPHP is launching, called the "Signature Project to Promote Community Health and Well-Being." The project kicked off at 11 a.m. Friday with a ribbon cutting ceremony attended by Troy Mayor Patrick Madden and many members of the SPHP network.

"Patroon Land Farm has been amazing in partnering with us for the farmers markets," commented Angel Surdin, chair of the wellness committee for SPHP. "There's a connection between good nutrition and positive health."
Click here to read the full article.