SPHP's Facilities/Support Services Celebrate Holiday Season with Gingerbread House Challenge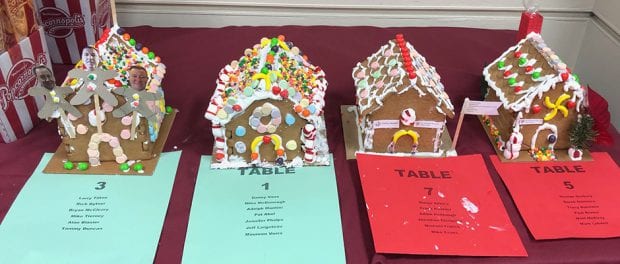 Members of St. Peter's Health Partners' Facilities and Support Services team held their annual holiday event recently, engaging in fun, team-building exercises while celebrating the season.
More than 45 managers and directors gathered at St. Peter's Hospital, representing the following departments: facilities; environmental services; food services; security; supply chain; laundry and linen; construction and design; and patient experience. The gathered individuals were split into teams and tasked with creating and decorating a gingerbread house. The results were certainly festive and the teams enjoyed the challenge.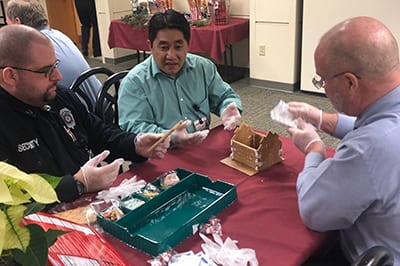 The managers represented a wide range of employees who, through their work in the areas of Facilities and Support Services, contribute immensely to the care of SPHP's patients, families, residents, and colleagues throughout our system of care. St. Peter's celebrates and recognizes all the professionals working in Facilities and Support Services who spend countless hours leading teams, preventing infection, maintaining sustainable buildings, offering a sense of security and safety, and working tirelessly to ensure that our grounds, buildings and facilities are among the very best in the Capital Region.
Thank you to all of our valued Facilities and Support Services team members and happy holidays!