St. Peter's Health Partners Celebrates PA Week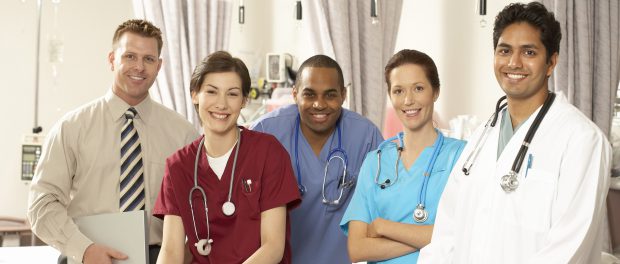 In celebration of PA Week, St. Peter's Health Partners would like to offer a sincere "Thank You!" to the many physician assistants who are valued colleagues in our system.
PAs play a key role in the compassionate, sophisticated, people-centered care provided by St. Peter's Health Partners every day. PAs are licensed to practice medicine, prescribe medication, treat chronic illnesses, and assist in surgery. They have graduate degrees, and their medical training includes a minimum of 2,000 hours of clinical rotations in outpatient clinics and hospitals after a year of classroom study.
According to the American Academy of PAs, studies show PA-physician teams deliver high-quality care. Results also indicate that PAs enhance care coordination, increase access, and elevate health outcomes.
National PA Week takes place each year from Oct. 6–12 to celebrate the profession and its contributions to the nation's health. Before it was a week-long event, National PA Day was first celebrated on October 6, 1987, in honor of the 20th anniversary of the first graduating class of PAs from the Duke University PA program. October 6 is also the birthday of the profession's founder, Eugene A. Stead, Jr., M.D.
Thank you again to all of the talented PAs throughout our system for all that you do, every day!