Albany Business Review: 3 Takeaways From a Conversation Between Warren Buffett and Dr. James Reed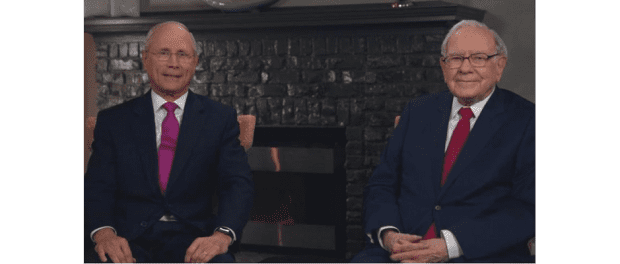 The Albany Business Review highlighted a live, moderated discussion between Berkshire Hathaway Chairman and CEO Warren Buffett and MLMIC Chairman of the Board and St. Peter's Health Partners President and CEO James Reed, M.D.
Dr. Reed and Mr. Buffett sat down on Oct. 17 to discuss the state of healthcare and the economy. A Berkshire Hathaway subsidiary recently bought MLMIC, which is New York's largest medical malpractice insurer.
From the article:
On health care in America:

Warren Buffett: "I do think that everybody watching this and people here in this room are extraordinarily lucky to have been born in America," Buffett said.

Oil magnate John D. Rockefeller "could not get the medical care in effect that the people in my neighborhood could," Buffett added. "It delivers a life that the richest people in the world couldn't achieve when I was born."

James Reed: "Clearly health care in this country is one of our best assets," Reed said. "I have the same kind of optimistic outlook that Warren does … We'll see us get our hands around this issue of the cost of health care, which is really one of the core problems for us right now in health care."