Business Review: $100M at Stake for Albany Region Hospitals, Leaders Urge Senate to Act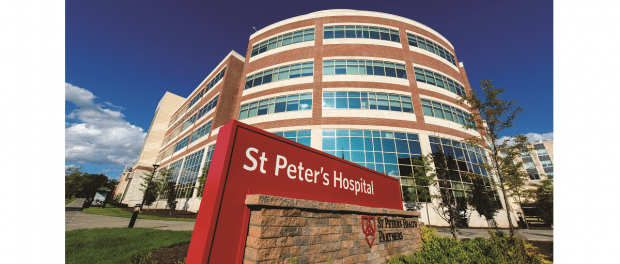 Leaders of five of the Capital Region's health care organizations — St. Peter's Health Partners, Ellis Medicine, Albany Med, Saratoga Hospital and St. Mary's Healthcare — sent a letter late last month urging federal lawmakers to pass legislation that would result in $100 million in additional revenue annually in the Capital Region.
Paul Milton, president and CEO for Ellis Medicine, spoke on behalf of the five organizations in an interview with the Albany Business Review. He highlighted how Congressman Paul Tonko included language in the HEROES Act, which has passed the House of Representatives, to increase the Medicare reimbursement rate for hospitals in the Capital Region. Following Tonko's efforts, the five health care leaders co-signed on a letter to Senators Charles Schumer and Kirsten Gillibrand, urging them to keep the language in the Senate bill.
From the article:
For decades, hospitals in the Capital Region have received 86 cents on the dollar from the federal government for Medicare patients.

And that formula has a big impact on regional hospitals because Medicare accounts for a significant portion of their revenue. For Ellis Medicine, it's about 40%, [Paul] Milton said.

That current rate is significantly lower than surrounding areas. Hospitals in western Massachusetts receive $1.23 for every dollar spent. In Hartford, hospitals get $1.08 for every dollar spent.

"I feel like the Capital Region has been treated sort of as second class," Milton said. "It needs to be treated in a fair way like other regions that are like us, and I don't think the Capital Region should be second to any other region."

If the HEROES Act is passed, Capital Region hospitals would then be reimbursed $1.08 for every dollar spent on Medicare patients.