Dr. Catherine Adams Authors Journal Article on Palliative Care in a Pandemic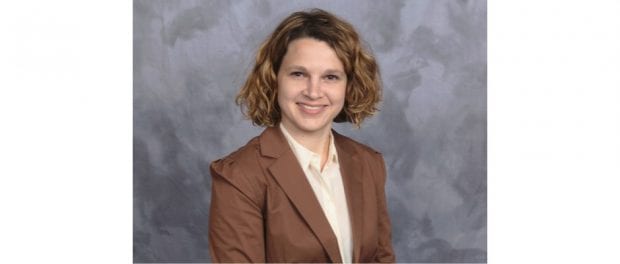 An article by Catherine Adams, MD, PhD, chief of palliative medicine at St. Peter's Hospital and Community Hospice, was published in the Journal of Pain and Symptom Management.
The article, "Goals of Care in a Pandemic: Our Experience and Recommendations," explores the challenges faced by palliative care teams during the COVID-19 crisis, particularly surrounding communication. Dr. Adams explains that the visitor restrictions necessary to stop the virus' spread, have drastically impacted care conversations.
From the article:
"Using the telephone, we are now acutely aware of our reliance on visual and body language cues to tailor these difficult conversations. In addition, we feel that the inability to use our body language to convey empathy has a negative impact on engendering trust. To manage situations where families can only be reached by phone, we have identified a single team member who can make contact with the family daily.

For phone conversations with both families and patients, we are developing a protocol which includes finding a quiet space to make the call, stating immediately that there is no emergency, and acknowledging the challenges of phone communication. Owing to limits of phone-based communication, we are now acquiring the equipment and experimenting with platforms for video visits. For patients on the ventilator, we allow families to see the serious condition of the family member, as what they often remember from phone calls with staff is the ways in which the patient is "stable." This is especially important, as families are remote when making the decision to transition to comfort care, in many cases not being allowed to come to the hospital to say their goodbyes."
Dr. Adams details the importance of engaging hospital leadership; addressing the potential for limited resources; and proactively engaging in goals of care conversations in the community.
Here full article can be found here.