IHANY Welcomes Local Leaders to Board of Directors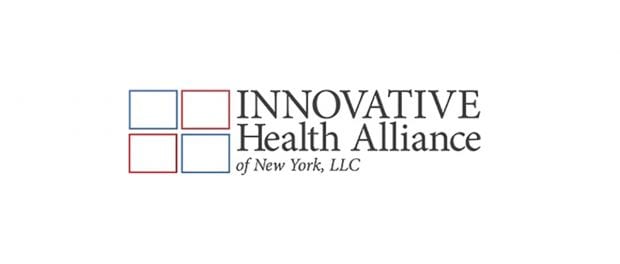 The Innovative Healthcare Alliance of New York (IHANY) is pleased to announce the appointments of Steve Piacentine, M.D.; Keith Rebehn, M.D.; and Tom Robert to the positions of IHANY Board Chair, Treasurer, and Finance Committee Chair, respectively.
"We are thrilled to welcome Drs. Piacentine and Rebehn, and Tom Robert to IHANY governance roles," said Leslie Barden, IHANY Chief Executive Officer and St. Peter's Health Partners (SPHP) Chief Strategy Officer. "With their deep knowledge of their profession and true passion for transforming the delivery of health care, I am confident they will help us achieve our triple aim of better health status for the community, better care for individuals, and smarter spending on health care."
Dr. Piacentine is board certified in internal medicine, echocardiography, nuclear cardiology and cardiovascular disease. He earned his bachelor's degree in chemistry and mathematics from Georgetown University, and received his medical degree from the University of Medicine & Dentistry of New Jersey – New Jersey Medical School. Dr. Piacentine completed both his internship and residency at Beth Israel Deaconess Medical Center in the Department of Internal Medicine. He completed his fellowship in cardiology at the University of Massachusetts Medical Center, University of Massachusetts Medical School.
Dr. Piacentine has been a member of the IHANY board since 2018, most recently serving as treasurer. Prior, he joined the IHANY Finance Committee in 2017, serving as chair. In April, he was voted in by the Governing Board as president.
Dr. Rebehn is board certified in family medicine and has been in practice for 30 years. He currently practices at St. Peter's Health Partners Medical Associates' Family Medical Group in Rensselaer.
A licensed family medicine physician and Diplomate of the National Board of Medical Examiners, Dr. Rebehn received his medical degree from Albany Medical College. He completed his family practice residency at St. Clare's Hospital in Schenectady, New York, and earned his bachelor's degree in biology and chemistry from St. Lawrence University in Canton, New York. Dr. Rebehn has been a member of the IHANY Board and its Finance Committee since IHANY's inception in 2014. In April, the Governing Board appointed him to serve as treasurer.
Tom Robert joined St. Peter's Health Partners as chief financial officer in 2017. A financial expert with 30 years of experience in health care finance, he previously served as senior vice president of finance and chief financial officer for the Sisters of Providence Health System in Springfield, Massachusetts and as chief operating officer for Mercy Medical Center, also in Springfield.
Mr. Robert received a bachelor's degree in accounting and his MBA from Western New England College in Springfield, Massachusetts.
Robert is a member of the Healthcare Financial Management Association. He has served as a member of Western New England University's finance committee, and a board member and finance committee member of Genesis Spiritual Center. He joined the IHANY Finance Committee in 2017. In April, the Governing Board endorsed his position as Finance Committee chair.
About IHANY
The Innovative Health Alliance of New York, LLC (IHANY), is the Capital Region's first Clinically Integrated Network (CIN). This physician-led endeavor is designed to control health care costs and ensure patient care quality by enabling physicians, health systems, such as Ellis Medicine, St. Peter's Health Partners, St. Mary's Healthcare, Amsterdam, and other health care providers, like Hometown Health, to work together in joint contracting and share incentive-based payments. IHANY is also an approved Accountable Care Organization (ACO) for the Medicare Shared Savings Program and a New York State All Payer ACO. Learn more at www.ihany.org.