HANYS: St. Peter's Health Partners Facilitates Food Security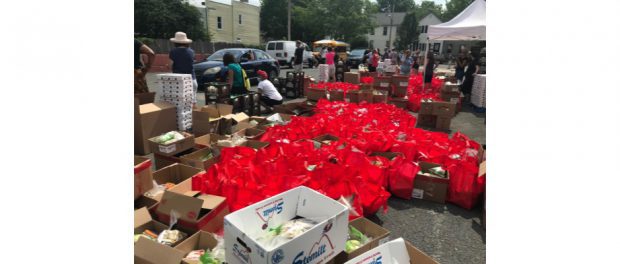 The Healthcare Association of New York State (HANYS) featured St. Peter's Health Partners (SPHP) in its Member Spotlight.
HANYS recognized SPHP for its recent support of a free drive-up food pantry in Lansingburgh. The event, organized with help from Catholic Charities of the Diocese of Albany, and the Regional Food Bank of Northeastern New York, provided fresh meat, dairy, and produce to more than 500 Capital Region families.
SPHP is a proud sponsor of events like these, which aim to address the growing issue of food insecurity and are essential to improving care quality and health outcomes in our communities.
From the article:
Volunteers, including more than two dozen SPHP staff, handed out bags filled with chicken, sausage, yogurt, milk, eggs and produce donated by The Regional Food Bank of Northeastern New York, the U.S. Department of Agriculture and Nourish New York, a state-funded program. With many individuals out of work or school due to COVID-19, SPHP made it its mission to provide fresh, healthy food to the most vulnerable in the community.