NewsChannel 13: Exploring the Ear Canal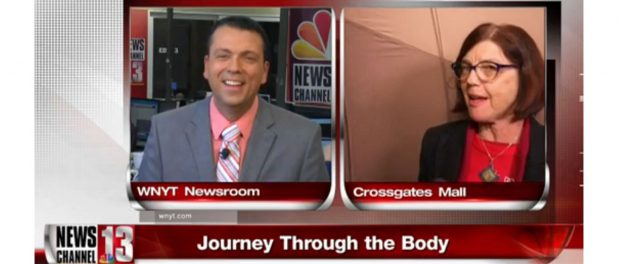 At Journey Through The Body, Dr. Debbie Trees, a doctor of audiology at St. Peter's Hospital, took NewsChannel 13's Asa Stackel on a trip through an ear canal. Dr. Trees explained how sound is transmitted, and how ear buds and headphones can damage hearing.
You can watch WNYT's report here.