NewsChannel 13: Swaddling and SIDS – What's The Connection?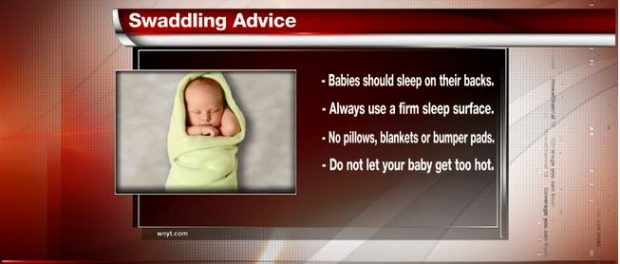 Swaddling, the act of snugly wrapping an infant in a blanket or garment for warmth and security, has long been a go-to for sleep-deprived parents the world over. Recommended by grandmothers, pediatricians, fellow parents – swaddling has earned it bona-fides as fussy baby-calming powerhouse.
For many new parents, a recent analysis published in Pediatrics has raised concern about the practice. Many headlines in the papers and on TV warned swaddling babies increased the risk of SIDS. But a deeper analysis reveals a more nuanced conclusion, supporting what many parents and pediatricians already know – swaddling is generally safe for most infants.
Diane Tenenbaum, M.D. from St. Peter's Family Health Center, a practice of St. Peter's Health Partners Medical Associates (SPHPMA), was interviewed for a segment on WNYT-NewsChannel 13 discussing the controversy and safe swaddling.
See the full story here.