Spectrum: Local Medical Leaders Believe Coronavirus Fears to Blame for Drop in ER Visits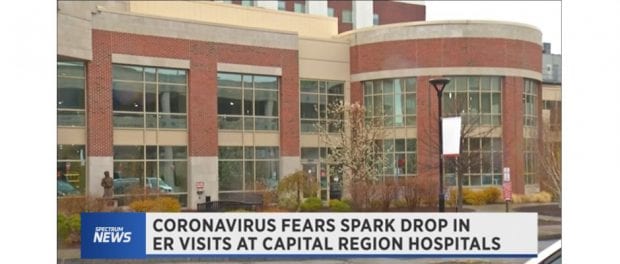 Spectrum News interviewed Steven Hanks, M.D., chief clinical officer for SPHP, for its story on the sharp decline in emergency room visits, both regionally and nationally. This drop coincided with the community spread of COVID-19. It is believed people are choosing not to seek care for fear of getting sick.
From the story:
With social distancing guidelines and stay-at-home orders still in place, Dr. Hanks acknowledges it can be confusing to the public. Patients who do not require urgent care are still being asked to stay home.

"On the other hand, for essential healthcare services, we do not want people delaying or deferring on what is essential and that becomes the issue," Hanks said. "How do you effectively educate the public on what is essential and what can wait?"

Dr. Hanks says he's unaware of any local cases where someone lost their life because they avoided care. With extra precautions being taken to limit the virus's spread, he says the safest place for someone needing emergency treatment is their doctor's office or hospital.

"I can't emphasize enough the conditions are safe," Hanks said. "If you need sick care, the conditions are safe and that is the message we need to get across and communicate."
Click here to watch Spectrum's report.