WNYT: Emergency Room Doctors Assure Safety of Non-Coronavirus Patients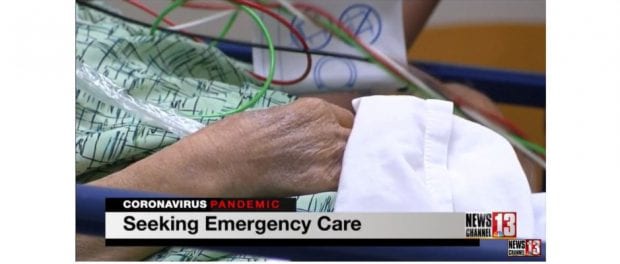 Steven Hanks, M.D., chief clinical officer for St. Peter's Health Partners, spoke to WNYT's Benita Zahn about an unintended consequence of the COVID-19 pandemic–people neglecting needed medical care out of fear of getting sick.
Dr. Hanks reassured everyone that numerous steps have been taken to ensure that our emergency departments and medical offices are safe. He reiterated that anyone experiencing serious health issues, particularly heart attack and stroke symptoms, should still be calling 911 and seeking emergency care.