Spectrum News: Samaritan Hospital To Open New Emergency Department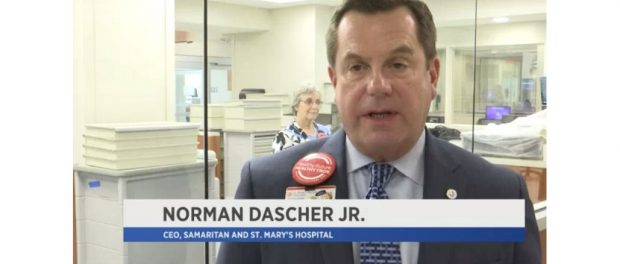 Spectrum News aired a story about the new Samaritan Hospital Emergency Department, which will begin accepting patients at 4 a.m. on Thursday, December 7. The state-of-the-art ED is a key component of St. Peter's Health Partners' $99 million plan to transform health care in Troy, and features region's first Senior Emergency Room.
From the segment:
The state-of-the-art facility fulfills a variety of needs, with patient treatment spaces, behavioral health, rapid assessment and modern bed resuscitation rooms. It was built to fit the needs of the staff and the community, with several of the rooms being equipped specifically for accommodating senior patients.

"We surveyed the community; we determined what the true needs were," said Samaritan and St. Mary's CEO Norman Dascher Jr. "We developed this emergency room based on the needs of the staff as well as the community, so our staff can be efficient as possible and the community, all of the community's needs, can be met here."
Click here to watch the video.