Times Union: St. Peter's Puts New Limits on Patient Visits as COVID-19 Cases Surge in Region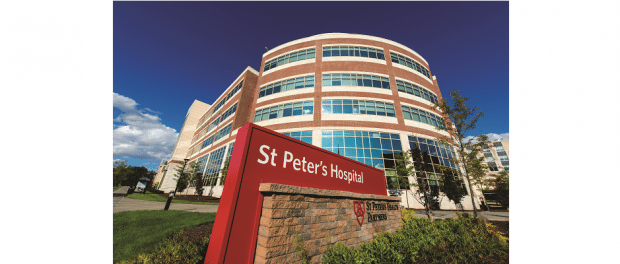 The Times Union published a story on Capital Region hospitals, including St. Peter's Health Partners, Albany Med and Ellis Medicine, aligning to limit patient visitation on their campuses. The visitation restrictions more closely align with those in place during the height of the pandemic this past spring, as positive COVID-19 cases continue to climb nationally, regionally, and locally.
From the article:
During the spring, hospitals in New York ended visitations to combat the spread of the coronavirus. At the time, the coronavirus was raging in the state and patients from the New York City area were being flown to the Capital Region and elsewhere for care. What started as limitations on visits became outright bans for about two months.

In June, Albany Medical Center, St. Peter's Health Partners, Ellis Medicine in Schenectady, Glens Falls Hospital and St. Mary's Healthcare in Amsterdam began to relax the rules, allowing one visitor daily during a four-hour window in the afternoon and evening. That policy has remained in place but for coronavirus cases have been surging in the region and around the state since the end of summer.

A second wave of coronavirus infections, hospitalizations and deaths is well on its way in the Capital Region. Hospitals, schools and others large employers in the region have taken proactive steps over the last two months to try to limit spread of the disease. Public health experts have expressed hope that vigilance on the part of the public, combined with the region's greatly expanded testing and tracing capabilities, will help shield us from the worst of what could come.
Click here to read the full article.