Times Union: Albany's Risk From Coronavirus Remains Low, But Stores Are Seeing Shortages of Medical Supplies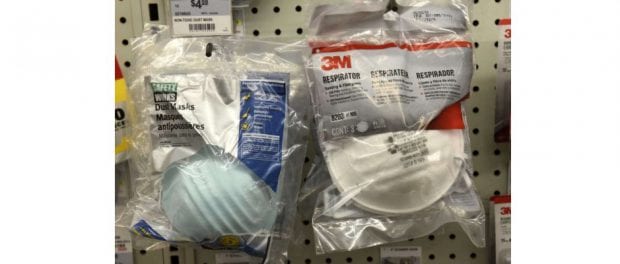 Kassandra Foley, MHA, MT (ASCP)cm, CICMHA, MT (ASCP)cm, CIC, manager of infection prevention at St. Peter's Health Partners, was interviewed by the Times Union for a story on medical mask supplies. Foley discussed the efficacy of the masks, and the growing shortages of masks as a result of the novel coronavirus.
From the article:
But healthcare workers say a face mask won't do much to prevent healthy people from contracting the virus.

"Those masks might offer a bit of protection — they help keep you from touching your face with your hands — but they're not going to be as effective as something like we wear in the hospital," said Kassandra Foley, the manager of infection prevention at St. Peter's Health Partners.

For one thing, the hospital has people who are specifically trained to administer a test to make sure the masks fit properly — something people probably aren't doing with the one-size-fits-all masks found in retail stores. Masks found in hardware stores are likely designed to block out only large particles like dust, Foley said, not bacteria.

Foley said her advice for people concerned about the virus is the same for any sickness — wash your hands frequently, sneeze or cough into your elbow, and avoid touching your face.

"The likelihood of you coming in contact with coronavirus is very rare," Foley said.
Click here to read the full article.