Times Union: Ups and Downs Marked the Year's Economic News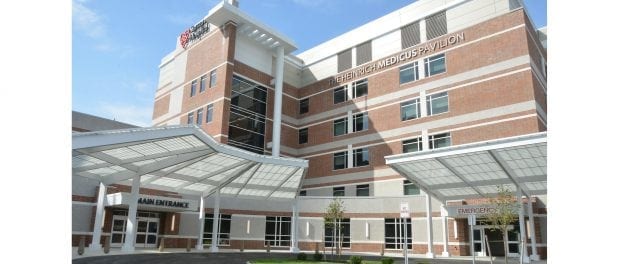 The $105 million, multi-year Troy Master Facilities Plan, completed by St. Peter's Health Partners in September, was featured in the Times Union article, "Ups and downs marked the year's economic news." The article highlights some of the major business headlines from 2018, including the transformation of health care in Troy.
From the article:
Projects included a new five-story patient pavilion at Samaritan, named in honor of the late Heinrich Medicus, a Rensselaer Polytechnic Institute physics professor whose $10 million gift had give the Troy Master Facilities Plan fundraising campaign a major boost. Meanwhile, a new cancer center at St. Mary's was named in honor of his late wife, Hildegard.Other projects included a parking garage, moving the Samaritan Hospital School of Nursing to St. Mary's, and new intensive care, progessive care and medical/surgical units at Samaritan.

On Jan. 1, the two facilities will be merged into one legal entity under the Samaritan name. The merger will have no impact on services, according to a hospital spokesman.
Click here to read the full story.