Times Union: For Pete's Sake Thrift Shop reopens at new location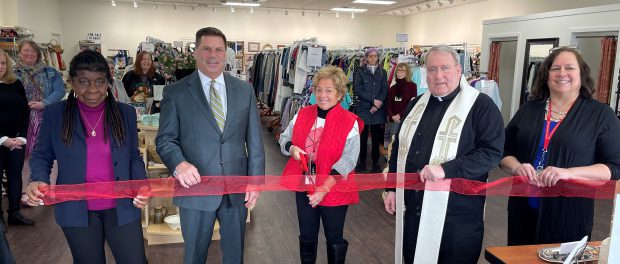 The Times Union published an article announcing that For Pete's Sake Thrift Shop officially reopened at a new location in Albany, after being closed since 2019.
From the article:
Now located at 226 North Allen St., the thrift store will once again sell clothing and home goods to support patients of St. Peter's Hospital. The shop will supply clothing to a closet operated by Volunteer Services, which provides patients in need with clothing upon their discharge.

Social workers and nurses can also request vouchers to allow patients to patronize the shop following their hospital stay, a press release states.

Previously housed across the street from St. Peter's Hospital, For Pete's Sake Thrift Shop closed in 2019 when the building was razed for redevelopment and stayed closed throughout the pandemic. A ribbon-cutting ceremony was held at the store Thursday morning to celebrate its grand opening.

For Pete's Sake is open Thursday and Friday from 10 a.m. to 3 p.m. and Saturday from 10 a.m. to 2 p.m. The thrift store is currently accepting donations of household goods and clothing items during its operating hours.