Times Union: Local Hospitals Amp Up Pressure on Schumer to Increase Federal Funding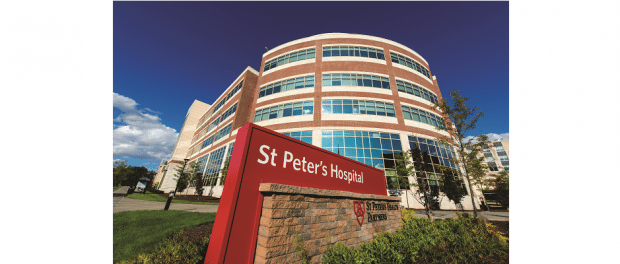 James K. Reed, M.D., president and CEO of St. Peter's Health Partners, was interviewed by the Times Union for its story on efforts underway in Washington, D.C. to change the Medicare Wage Index rate, which would increase federal reimbursement for Capital Region Hospitals.
A small tweak in a Medicare formula could mean a $100 million annual increase in federal funding for five Capital Region hospital systems, many of which have been hit hard by the coronavirus pandemic.
From the article:
"Sen. Schumer remains committed to getting the Medicare Wage Index done for Capital Region hospitals," Schumer's spokeswoman Allison Biasotti said. "While he's disappointed that the rules of reconciliation did not allow for this provision to be included in the bill, he will continue to work with Republicans to get this done knowing that bipartisan support is required to pass this policy."

The Medicare Wage Index rate is used to determine how much money the U.S. government pays hospitals for labor costs when they treat Medicare patients. Each metro area is assigned a rate that dictates whether they receive a little more or a little less than the national average for health care labor costs.

Since the 1980s, hospitals in the Albany area have received 86 cents on the dollar in reimbursement for labor; the change the hospitals are seeking would bump Capital Region hospitals up to $1.08 on the dollar, which is what hospitals in the Hartford, Conn., region receive. They've been fighting to change this law for more than a decade.

If passed, the change is expected to mean an extra $15 to $20 million a year for Ellis Medicine, $45 million a year for St. Peter's Health Partners and an extra $5 million a year for St. Mary's Healthcare, according to interviews with hospital CEOs.

"I can't think of anything that would have a bigger impact on health care in the Capital Region than this Medicare Wage Index," said James Reed, CEO of St. Peter's Health Partners. "Our desire to be finding more nurses and paying more — we're handicapped because the Wage Index does not reflect the local Bureau of Statistics cost index."
Click here to read the full article.