Times Union: Omicron is Peaking in the Capital Region. Here's What to Expect Next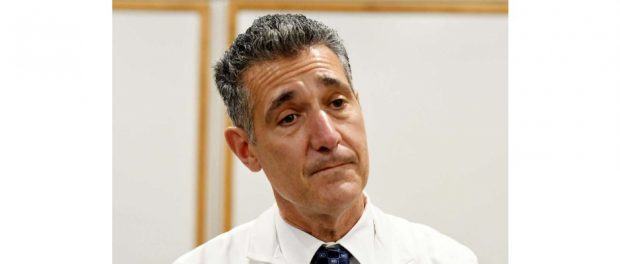 The Albany Times Union interviewed Steven Hanks, M.D., chief operating officer and chief clinical officer for St. Peter's Health Partners, for its article examining the spread of the omicron variant in the Capital Region.
Dr. Hanks said it appears that COVID-19 variant is peaking in the region and that cases could fall rapidly. He added that omicron appears to be causing less severe disease, as evidenced by low ICU occupancy.
From the article:
Reduced severity of the omicron variant can be seen in intensive care and mechanical ventilation rates, said Hanks, chief clinical officer for the St. Peter's Health Partners system in Albany.

Just over 15 percent of Capital Region residents hospitalized with COVID-19 during the omicron wave have required transfer to ICUs, he said, and 6.1 percent have required mechanical ventilation.

That's the lowest of the pandemic to date, according to his data, which was collected from a dozen area hospitals including Albany Medical Center, St. Peter's Hospital in Albany, Samaritan Hospital in Troy, Columbia Memorial Hospital in Hudson, Albany Stratton VA, Ellis Hospital in Schenectady, Saratoga Hospital and Glens Falls Hospital, among others.

The alpha variant, which was first identified in the United Kingdom and hit New York last winter, sent 15.5 percent of area patients to ICUs and 7.6 percent required ventilation, the data show. The delta variant, which was first identified in India and spread across New York through the latter half of 2021 — sent 19.8 percent of people to area ICUs and 8 percent required ventilation. ICU and ventilation rates among local COVID-19 patients were highest by far during the first wave of the pandemic in the spring of 2020 — 52 percent  and 48 percent, respectively.

Part of the reason for that is the development of better treatment and therapeutics, hospital officials say.