Times Union: Soares Back on Job, Changed After Open-Heart Surgery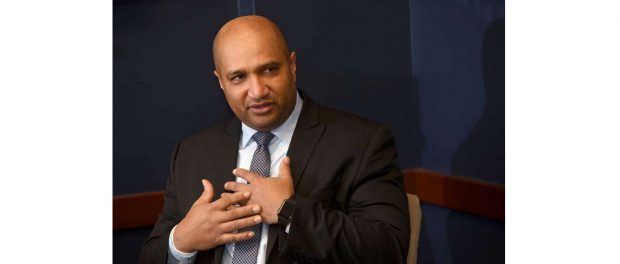 The Times Union published a story about Albany County District Attorney David Soares, and spoke to him about his recent experience with heart disease and his emergency heart surgery at St. Peter's Hospital.
We are thankful to have been able to help DA Soares during his time of need. Many thanks to him for his kind words about our staff and the care he received at both St. Peter's Hospital and our cardiac rehabilitation centers.
We also thank him for sharing his story and helping raise public awareness about heart health. We wish him all the best for continued success on his path to recovery.
From the Times Union story:
On Oct. 10, after a night without sleep, District Attorney David Soares drove to a home of a friend in Albany to lift weights.

Forty-five minutes into the workout, Soares could not catch his breath. He lay down, but it was no better. Soares' friend, who owned a blood pressure monitor, tested him and discovered the district attorney's blood pressure was alarmingly high. The friend suggested they go to the hospital.

Over the next three days, Soares, now 47, of Glenmont, would undergo eight hours of open heart surgery at St. Peter's Hospital for a quintuple bypass to repair clogged arteries caused by heart disease, the leading cause of death in America.

…

At St. Peter's Hospital, a doctor told Soares he faced three possibilities: They could send him home with medication, put a stent or two into his arteries to open the clogged vessels or, worst case scenario, conduct open heart surgery.

It was option three.

…

He praised St. Peter's Hospital for saving his life and the hospital's general care for him and help with his family. He praised his office, which was led by Chief Assistant District Attorney David Rossi while he was away.
Read the full story here.