Times Union: St. Peter's to Staff 160-bed Overflow Facility at Albany County Nursing Home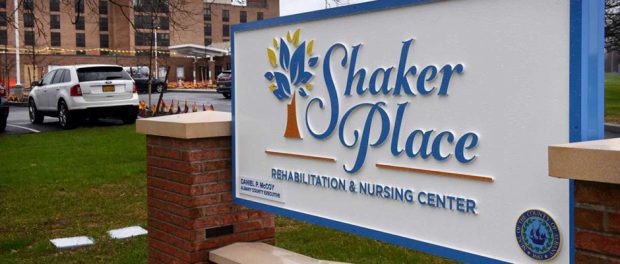 Dr. James Reed, president and CEO of SPHP, appeared at Albany County Executive Dan McCoy's daily press briefing today. He was there to provide details on the regional effort to create additional capacity at Shaker Place, the county-run nursing home, for non-infectious COVID patients currently located in the region's hospitals. The press conference was reported on by several media outlets, including the Times Union.
From the article:
"Although we are not going to have to put patients in (Shaker Place) right away … it's very important that that arrow be added to our quiver so that as we face this very unpredictable surge time, we know… we now have this backstop of Shaker Place where if we get pushed to that wall, we're not sitting here worried we're gonna be suddenly overcome and looking at each other and saying, 'What are we going to do now?'" Reed said.
Click here to read the full article.