Times Union: St. Peter's, WellNow Expanding Region's Urgent Care Through Joint Partnership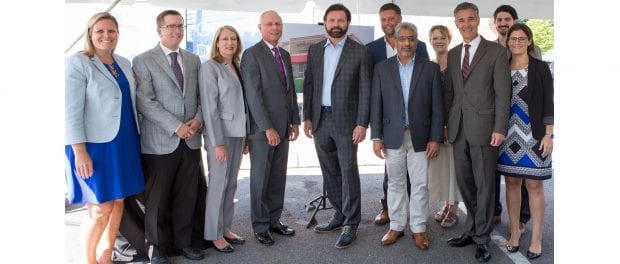 The Times Union posted an article about Tuesday's press conference to announce St. Peter's Health Partners' new joint venture with WellNow Urgent Care.
From the article:
St. Peter's Health Partners is entering into a joint venture agreement with a fast-growing chain of urgent care centers that will just about double its urgent care presence in the Capital Region.

The agreement with WellNow Urgent Care, a chain of 36 urgent-care facilities across New York and Illinois, was announced Tuesday at the chain's Niskayuna location.

The organizations will share ownership of their existing Capital Region locations while bringing several new sites on board for a total of approximately 10 to 12 sites in Albany, Columbia, Greene, Rensselaer, Saratoga, Schenectady and Schoharie counties. The process, which also involves rebranding existing sites to reflect the partnership, should take about 18 months, officials said.
Click here to read the full story.