WMHT AHA! A House for Arts: Art Therapy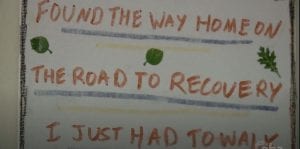 WMHT's AHA! A House for Arts featured St. Peter's Addiction and Recovery Center in Guilderland, where therapists use art therapy as a way to help patients better understand themselves and their addiction.
Interviewed for this story were Ernest Molina, a licensed creative arts therapist, and Kristen Schreiber, a recreational therapist.
Click here to watch the full story.