WNYT: Forum 13: Misconceptions of Vaping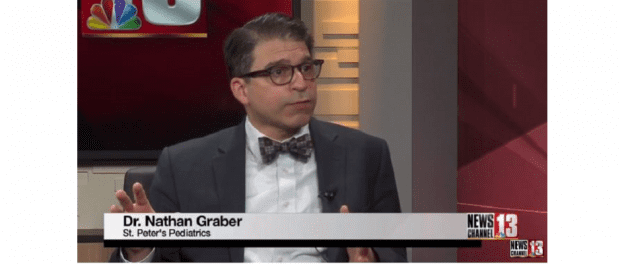 Nathan Graber, MD, of St. Peter's Pediatrics, appeared on WNYT's Forum 13 during Drug and Alcohol Facts Week (Jan. 22 – 28). Dr. Graber discussed the myths and facts surrounding the use of e-cigarettes, commonly known as vaping.
Click here to watch WNYT's report.