WNYT NewsChannel 13: Living with Alzheimer's and Dementia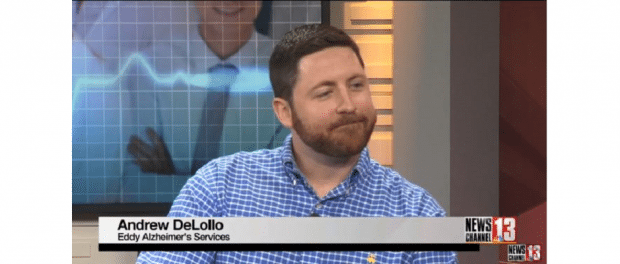 Andrew Delollo, grant manager for Eddy Alzheimer's Services, appeared on WNYT's Live at Noon on September 21, World Alzheimer's Day.
Delollo talked about the symptoms caregivers should look out for, and what resources caregivers are offered through Eddy Alzheimer's.
Click HERE to watch the interview.