WNYT NewsChannel 13: Two Things Contributing to Spread of Cough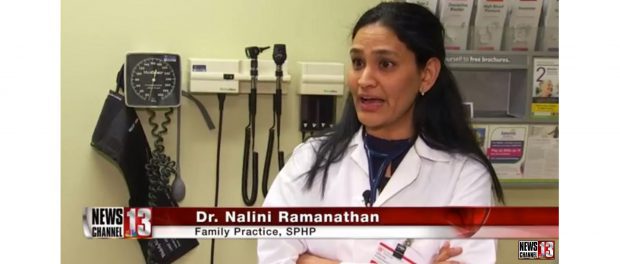 NewsChannel 13's Benita Zahn spoke to Dr. Nalini Ramanathan of Family Medical Group, a practice of St. Peter's Health Partners Medical Associates, regarding the persistent cough affecting so many people this season in the Capital Region.
From the story:
As this rain washes away the snowpack that's kept allergens frozen in place, you can expect more coughing in a few days among those sensitive to these allergens.

"People will probably start with their symptoms and probably in a week from now, even if it snows, their immune systems would have been triggered to be having the post nasal drip, the secretions and they're going to be coughing," noted Ramanathan.

…

"If it's going on for more than four weeks or it's associated with fever, chest pains, wheezing, it's time probably to see the physician," advised Ramanathan.
Click here to watch the video.