WNYT: Red Cross Shows Off 'Next Generation' Response Vehicle at Albany Memorial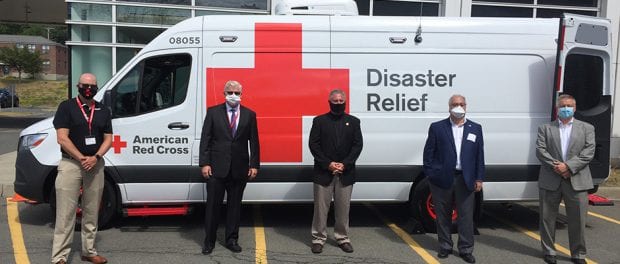 WNYT was at Samaritan Hospital – Albany Memorial Campus on Wednesday morning, as the Red Cross unveiled their newest, next-generation emergency response vehicle.
Colleagues and local dignitaries gathered outside of Albany Memorial's main entrance for the announcement including Michael Finegan, president of Acute Care; Assemblymember John T. McDonald III; Gary H. Striar, Regional CEO, American Red Cross Eastern New York; and Kevin Coffey, Incoming Regional CEO, American Red Cross Eastern New York.
The design of the new vehicle will allow Red Cross volunteers to load and distribute food and supplies more easily. Wider windows have been added to enable improved communication between volunteers and those in need inside and outside the vehicle.
The funding for the vehicle was secured for the Eastern New York Region from the 2014 New York state budget, thanks to Assemblymember McDonald. The custom vehicle has been two years in the making.
Click here to watch WNYT's report.